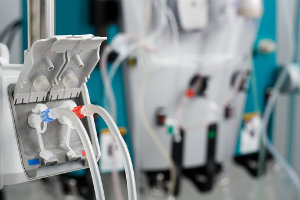 Forest Rawls had his first kidney care experience while serving in the U.S. Navy as a transplantation technician in 1974. He held the following positions, operating room technician, plasmapheresis technician, hemodialysis technician, tissue bank technician and as a tissue and organ harvest procurement team member — but it was kidney care that really stood out to him.
Now, he's a vascular access coordinator with Emory Healthcare Dialysis Clinics, a position he intends to hold until he retires.
We sat down with Forest to learn why he loves being a vascular access coordinator and what you should consider if you want to be one.