Physicians are under a lot of pressure to deliver high-quality care to every patient. Over time, this pressure can lead to symptoms of burnout and, in more severe cases, even suicide.
While many physicians experience these feelings, they have a tendency to put their mental health on the back burner. But self-care can help avoid personal conflicts as well as potential patient risks.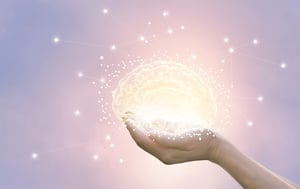 Here are some ways to weave self care into your schedule.
Enroll in a Treatment Program
Doctors suffering from mood disorders may recognize the value of treatment. But in reality, only a small number seek help.
In one survey where 1 of out 15 surgeons mentioned having recent suicidal thoughts. Of this group, 60 percent said they were hesitant to seek treatment due to its potential impact on their licensure. This is especially prominent in states where licensing applications ask more extensive questions about mental illness.
What's important to know is that the Americans with Disabilities Act makes it illegal to prevent a doctor from working because of mental illness. These physician mental health conditions include depression, bipolar disorder and schizophrenia.
By enrolling in a treatment program, doctors can get the help they need to manage mental disorders and achieve a good work-life balance.
Join a Support Group
If you're experiencing higher levels of anxiety or find yourself easily distracted, it's possible that suppressing your emotions could be the root of it all. While it may be tempting to distance yourself from others in these times, it's the connections we build that offer support.
In a support group, you have a chance to talk openly and honestly about your feelings. Not only can you learn helpful strategies on how to cope with your emotions, but you can also gain inspiration from other members' success stories. Together, this combination can fuel significant improvements to physician mental health.
Try a Physical Activity
One of the best options for managing stress is to get moving. With all the options out there, the key is to find the right activity — or mix of activities — that keeps you engaged.
If you're looking for a high-intensity group workout, you might consider joining a local running group that gets together throughout the week. Meanwhile, if you prefer lower intensity individual workout, you might opt for meditation or a series of yoga stretches.
By sticking to a regular workout schedule, physicians have a continuous outlet for their stress and can improve both their mental and physical health.
The Importance of Physician Mental Health
When a physician neglects their mental health, they put both themselves and their patients at risk. That's why it's so important to make physician mental health a priority.
Doing so means taking action. This can come in the form of a treatment program, a support group or physical activity—or perhaps even a combination of them all. Whichever path you choose, you may notice that the self-care you provide is reflected in the quality of care you deliver to patients.