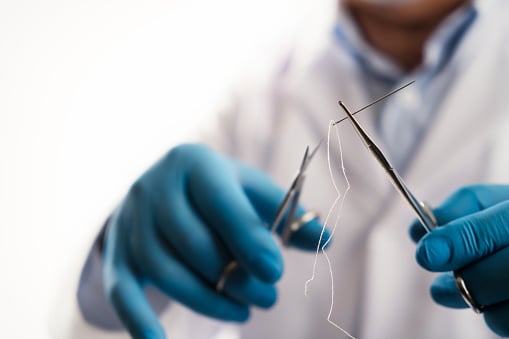 From shrinking attention spans to lost sleep, there's no shortage of claims spending too much time in front of screens can negatively impact our health. But a professor of surgery at Imperial College in London warns of another unexpected implication, specifically for surgery students: loss of the dexterity to stitch.
While today's surgical students may score high grades, they're spending too much time interacting with computers and mobile devices, and too little time using their hands, according to Professor Kneebone. Which means sewing up patients (something once considered routine) has become much more challenging.
So why are screens the culprit, and what can surgical students do to regain this critical skill?