3 Things You Need to Know About Medical Malpractice Insurance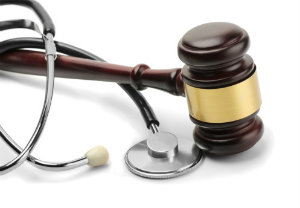 Whether you're running your own private practice or are employed by a health group, you probably don't give much thought to malpractice insurance. After all, you've got other things to worry about — patient satisfaction, managing patients with complex or chronic conditions, dealing with paperwork and updating patient records.
However, selecting a policy isn't as simple as choosing a car or home insurance policy. And if you own your own practice or are a shareholder in one, you need even more information to make a sound decision for your business and fellow physicians.
So, where how do you get started? Let's look at what you need to know about medical malpractice insurance.
There are 2 Kinds of Medical Malpractice Insurance Policies
Unlike home and auto policies that can have varying elements, medical malpractice insurance has two options: claims-made policies and occurrence policies.
Claims-made policies: This kind of insurance only provides coverage for claims or issues reported while you are insured with the carrier. This means the incident AND filing of the claim must happen while you are insured with the carrier. It also means if you make a claim to the insurance company after your coverage ends for an incident that occurred while you were still covered, that claim will not be covered.
Occurrence policies: Unlike claims-made policies, occurrence policies provide lifetime coverage while the policy was in effect. This means you can file a claim for an incident that occurred while your policy was still in effect and it still will be covered even if your policy has ended.
3 Things to Consider When Evaluating Policies
Make sure gaps are covered: If you change practices or insurance policies, it's important to maintain coverage until your new policy takes effect. That means any claims filed during any gaps are covered. "Tail" or "nose" coverage can accomplish this for you. Tail coverage lets you report claims during the time your previous policy was active. These policies can be very expensive, though, running between 175 to 250 percent of your policy premium. Nose coverage is similar to tail coverage, but takes the retroactive date of your previous policy and folds it into your new coverage.
Ask questions about your professional: When evaluating insurance professionals or brokers, ask the following questions:
How many physicians does your firm represent?
How many years have you been insuring physicians?
What percentage of your business consists of medical liability coverage?
How many insurance quotes can you obtain for me on my behalf?
What is your AM Best rating? [AM Best provides credit ratings and financial data on the insurance industry]
Ask questions about your employer: If your employer is providing coverage, ask these questions:
What kind of insurance carrier is providing my coverage?
What are my limits of liability?
Are my limits separate or shared with everyone covered by your policy?
What happens to my coverage if I leave?
Asking questions of your employer as well as your insurance provider can ensure you're covered in a variety of situations.