What It Takes to Become an Academic Surgeon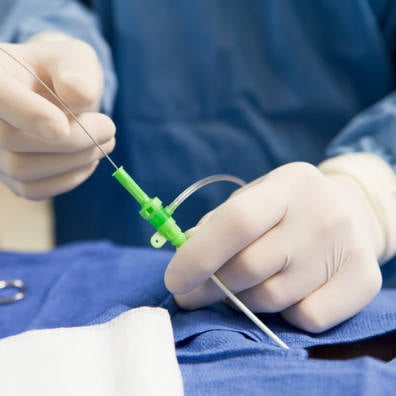 The term "academic surgeon" generally refers to a medical school's department of surgery faculty member. Dr. Fred A. Crawford Jr., Distinguished Professor of Surgery at the Medical University of South Carolina, calls academic surgeons "triple threat" surgeons who operate, teach and also do research. He prefers to use the term "scholarship" instead of research as one of the triple threats because research generally connotes laboratory research and might not include other scientific endeavors such as analysis of clinical outcomes.
But "academic surgeon" may not fully capture the important role these physician-scientists have in advancing surgical science through translational research and innovation. So clinicians from the Michael E. DeBakey Department of Surgery at Houston's Baylor College of Medicine decided to delineate the attributes of these influential physicians who can identify new opportunities for improving patient care and develop new cures for human disease.
To systematically investigate common attributes of the academic surgeon, they turned to their own faculty colleagues at Baylor who already had long distinguished careers. Through examination of seven surgeons (Mary Brandt, Steven Curley, Joseph Coselli, Kenneth Mattox, Joseph Mills, Todd Rosengart and David Sugarbaker) they sought to uncover their unique common characteristics, and how those surgeons went about attempting to effect advancements in medicine.
Their analysis produced seven attributes common to each of the surgeons. They:
Identify complex clinical problems ignored or thought unsolvable by others
Become an expert
Innovate to advance treatment
Observe outcomes to further improve and innovate
Disseminate knowledge and expertise
Ask important questions to further improve care
Train the next generation of surgeons and scientists
Far from simply performing surgery on a day-to day basis, the clinicians concluded that an academic surgeon is a physician-scientist who "typically devotes years of careful observation, analysis, and iterative investigation to identify and solve challenging or unexplored clinical problems," and then employs available resources in their medical community to support these endeavors.