Surgeons Measure Blood Flow in Newborns with Cardiac Abnormalities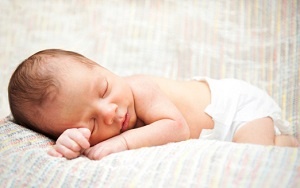 The surgical challenges to correct the cardiac abnormalities in children born with only a single ventricle are enormous and fraught with pitfalls.
Although overall outcomes of the three-staged surgical repair of patients with a functional single ventricle have improved, a high mortality rate still persists after stage I repair, mainly due to "in- parallel" circulation. Stage II repair involves creation of a bidirectional cavopulmonary shunt or BCPS to create an "in- series" circulation to correct this problem.
Surgeons at Toronto's Hospital for Sick Children evaluated the effect of superior vena cava (SVC) flow and anatomic factors on postoperative arterial oxygen saturation and clinical outcome in patients who underwent this second-stage surgery. They reviewed the records of 19 patients who underwent BCPS baseline. Superior vena cava (SVA) flow was measured in each patient using an 8mm or 10mm Transonic® Flowprobe placed directly on the SVC and connected to an ultrasonic blood flowmeter. They repeated the measurement after the patient was weaned from cardiopulmonary bypass. Bilateral SVC flows were measured in four patients with bilateral SVCs.
The surgeons found that low SVC flow (less than 1.0 L/min/m2) may be an indicator for bidirectional cavopulmonary shunt failure or death or both. The data suggested that SVC flow is more important than size in predicting successful BCPS.
This is the first published study of superior vena cava (SVC) flow with the A-Series Flowprobe in children.