CABG or PCI for 3-Vessel Disease Patients: SYNTAX Trial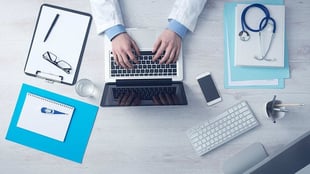 Coronary artery bypass grafting (CABG) has been considered the standard of care for patients with three-vessel disease (3VD), but long-term comparative results from randomized trials of CABG vs. percutaneous coronary intervention (PCI) using drug-eluting stents (DES) are limited. The five-year SYNTAX Trial sought to resolve this problem. Patients with de novo 3VD or left main disease were randomly assigned to PCI with the paclitaxel-eluting first-generation stent or to CABG surgery.
Five-year results of patients with 3VD treated with CABG or PCI (using the first-generation paclitaxel-eluting stent) show that, across the board, PCI patients had higher major adverse cardiac and cerebrovascular events, higher rates of death, myocardial infarction and repeat revascularizations than CABG patients. Stroke rates were similar between the two groups. Results were dependent on the complexity of the lesion.
These results suggest that CABG should remain the standard of care. For patients with low SYNTAX scores (0-22), PCI is an acceptable revascularization strategy, although with significantly higher rates of repeat revascularization.
SYNTAX Score: An angiographic grading tool used to determine the complexity of coronary artery disease. It is the sum of the points assigned to each individual lesion identified in the coronary tree with >50% diameter narrowing in vessels >1.5mm diameter.
References: Head SJ, et al., "Coronary artery bypass grafting vs. percutaneous coronary intervention for patients with three-vessel disease: final five-year follow-up of the SYNTAX trial," Eur Heart Jw 2014; 35(40): 2821-30. (Transonic Reference # 10607AHR)