3 Pieces of Cardiothoracic News: April Edition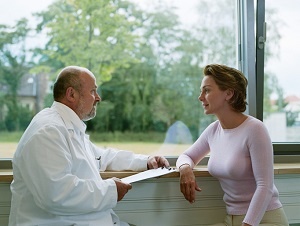 In newly released follow-up data, Dr. Robert Michler, et al. found there was no significant benefit in patients with moderate ischemic mitral regurgitation who underwent coronary-artery bypass grafting (CABG) with combined CABG and mitral-valve repair.
According to the study, "Patients with CABG and mitral-valve repair had an early hazard of longer hospital stay post-surgery, a higher incidence of postoperative supraventricular arrhythmias and higher rate of serious neurological events than those with CABG alone. There was a threefold higher incidence of persistent mitral regurgitation in this same group without evidence of higher mortality or adverse clinical events."
The study's authors conclude physicians need to "weigh risks of adverse events 'against the uncertain benefits' of combining mitral-valve repair during CABG."
Source: New England Journal of Medicine
The Benefits of Studying Facial Expressions
Not surprisingly, most patients want to hear good news when they visit you, but they also want to know you're listening to them. And as a physician, you want to ensure your patients are satisfied.
Dr. John W. Ragsdale, et al. instructed 156 medical students, residents and faculty physicians on the importance of facial expressions. Researchers then conducted a series of exercises designed to help participants read facial expressions. Before the exercises, 54 percent of participants were able to correctly identify patient emotions from facial expressions. After the exercise, that number jumped to 79 percent.
Source: Academic Medicine
Patient Satisfaction = Better Outcomes
Can a positive patient experience really improve patient outcomes? According to recent research, it can. Stephen Trzeciak, MD, MPH, et al. analyzed data from the patient star ratings system in the Hospital Consumer Assessment of Healthcare Providers and Systems (HCAHPS) together with Medicare claims data. "We found a significant association between better patient experience and multiple clinical outcomes, with the most consistent association found between higher star ratings and lower readmission to the hospital," said Trzeciak.
Source: Journal of Patient Experience