Cardiothoracic Surgeons Love Their Jobs: Here's What They Had to Say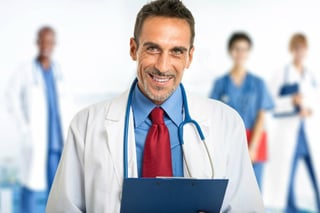 Think back to an unforgettable experience in your life. Maybe it was that time you ate one of the most delicious dinners you've ever had. Maybe it was a concert where the arena was full of energy and excitement. Maybe it was simply a perfect cup of coffee from your favorite coffee shop that brightened your day.
What made that experience so special? Whether it was the chef who prepared your meal, the band members who put on a show or the barista who made your drink, every one of these people loved their jobs — and it showed.
And while patients undergoing cardiothoracic surgeries won't likely peg the procedures as enjoyable, they may certainly remember the experiences they had with their doctors. These doctor-patient experiences are made better thanks to the fact that, like in the above scenarios, cardiothoracic surgeons love their jobs.
A recent study published in the Annals of Thoracic Surgery revealed that even as the demands of cardiothoracic surgery have increased, cardiothoracic surgeons love what they do.
"The best things about being a cardiothoracic surgeon are the patients, the operative cases, teaching opportunities, and the exciting research directions we are taking," explained study author Dr. John S. Ikonomidis.
Ikonomidis wanted to know how cardiothoracic surgeons felt about their jobs, where they face a number of continually evolving elements in their work environments, including:
The rapid introduction of novel technologies
Pressure to embrace minimally invasive treatment strategies
Procedural overlap from other specialties
Introduction of bundled payments and decreased reimbursement from payors
The beginnings of a potential workforce shortage as a result of surgeon retirement in the face of a diminished CT surgical trainee pool
So he surveyed senior members of the Society of Thoracic Surgeons. Here is some of what he uncovered.




As more and more cardiothoracic surgeons reach retirement age and the aging population of the United States continues to grow, so will the need for cardiothoracic surgeons.
"There will always be a significant need for cardiothoracic surgery," said Ikonomidis. "I believe the future is bright, more medical students—especially women—should consider the specialty, and patients can expect their cardiothoracic surgeons to be highly dedicated with diverse skill sets."
View our Cardiac Surgery Salary Trends Report for 2017!