How Cardiothoracic Surgeons Can Go On Vacation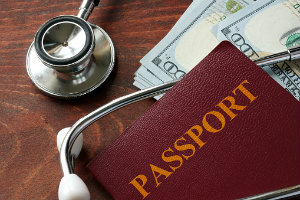 Doctors often use the excuse that they have too much to do to take vacation. According to a study by Project: Time Off, Americans waste a record 658 million vacation days a year. The main reasons for doing so included returning to a pile of work, having no one else who can do the job, and not being able to afford a holiday.
These arguments are real challenges for many physicians. While it feels great to finally get away, the preparation leading up to a trip can be incredibly stressful. And thinking about the amount of work you'll have to catch up on after vacation is enough to put a damper on any trip planning.
But while these problems may seem insurmountable, not prioritizing break time can have dire consequences to your health. Fortunately, you can use some effective strategies to make downtime less worrisome, and health benefits that will have you considering time off more seriously.
Tips to Get You Out the Door for Vacation
Plan Ahead
As a cardiothoracic surgeon, your life is dominated by your calendar. So why not use it to your advantage and schedule your vacation ahead of time? Blocking out the days a few months in advance gives you and your colleagues time to adjust to your temporary absence. And according to a 2014 Glassdoor Employment Confidence Survey, three in five employees admitted to doing some work during vacation. A coworker contacted a quarter while they were on vacation. Planning ahead means you can plan your work around your vacation, not during it.
Hire a Locum Tenens Physician
If you've ever wished you could clone yourself before a trip, hiring a locum tenens physician is the next best thing. Locum physicians will be a stand-in for your patients, making sure your income stream doesn't suffer. Your colleagues also will thank you for shifting your workload off their already-full plates.
Hold Yourself Accountable
The best way to make sure you step onto a plane is to shell out the money in advance. If you're worried about breaking the bank, buying plane tickets and booking hotels early will help you get better rates (maybe even some cheaper vacation packages). It also will allow you to "decouple" from the money aspect of your plans, and start looking forward to leaving.
3 Health Benefits
Preventing Burnout
When little problems get on your nerves or you start making mistakes, it means you've exhausted your energy supply. While a vacation won't cure your burnout, it will give you a chance to recharge your battery and come back to work refreshed.
Helping With Stress Reduction
According to the American Psychological Association, one-third of 1,546 respondents reported feeling stressed or tense during their workday. If the research on stress reduction and short breaks is any indication, a seven-day sabbatical will do wonders for your blood pressure.
Heart Disease Prevention
This health reason should be No. 1 for cardiothoracic surgeons for obvious reasons. Numerous studies have shown that men were 30% more at risk for a heart attack when they neglected vacation time. The statistics aren't much better for women either, as they are eight times more likely to suffer from heart disease if they took a vacation every six years or less.
The risk of burnout, stress and disease all increase when doctors don't take a respite from the demands of the job. Using some simple plan-ahead strategies can improve your health and put the fun back in your vacation.