Check for Competitive Flow During CABG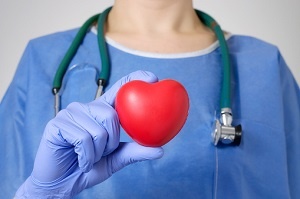 Two case studies from Brody School of Medicine at East Carolina State University in Greenville, N.C., highlight the importance of checking for competitive flow by occluding the native coronary artery during intraoperative assessment of graft patency. The clinicians recognized that preoperative coronary angiography doesn't adequately inform about competitive flow.
In the two cases that were published, graft flow measurement was performed both with the native coronary open and after the proximal coronary artery was closed for several seconds to ascertain competitive flow after coronary artery bypass grafting (CABG). Flow was again measured when the native proximal vessel was reopened.
In the first case, flow in the LIMA increased from 22 ml/min to 48 ml/min when the native coronary was occluded. Upon release of the snare, LIMA flow returned to 23 ml/min. The surgeons concluded that the anastomosis was optimal and the relative low flow was due to native coronary competitive flow.
The second case study demonstrated how graft flow measurement influenced intraoperative decision making. LIMA flow increased to only 15 ml/min when the coronary was occluded. The surgeons concluded that the poor graft flow was due to a combination of poor target vessel and competitive flow. They added a short SVG segment to the distal LAD to increase the LAD blood supply and as a preventative for possible LIMA closure due to low flow. After revision, flow increased to 20 ml/min.
The surgeons concluded, "The simple intraoperative technique is effective for measuring and evaluating native and competitive graft flow, and it is an important tool for intraoperative decision making."