Profile of Excellence: Dr. John L. Ochsner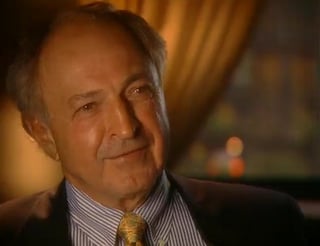 Chairman Emeritus, Department of Surgery, Ochsner Health System, 73rdth AATS President (1992-1993)
Not too many people can claim that the legendary Dr. Michael Debakey was their babysitter, but Dr. John L. Ochsner can. As the son of Dr. Alton Ochsner, under whom Dr. DeBakey received his medical training, and later a Tulane University colleague, Dr. DeBakey and his wife spent their honeymoon at the Oshsner's home watching the children while the parents were traveling in Europe. Dr. John Ochsner described his early memories of DeBakey, ''He was a great babysitter and I knew him as "Mike" when I was a kid, but it wasn't "Mike" forever." Whereas Dr. Alton Ochsner, John's father was an early mentor to Dr. DeBakey, Dr. DeBakey similarly became a mentor to Dr. John Ochsner.
Following military service during the Korean War, Dr. John Ochsner went to Houston in 1956 to complete his surgical residency under Dr. DeBakey. He described that period as being tough but rewarding. In the Words of the Presidents, Ochsner recalls, "Training with Dr. DeBakey was not fun to stay the least. He was a real taskmaster and we had a steep pyramid system. We started off with sixteen residents and ended with two." On the advice of friends, Dr.Ochsner wisely never addressed his former babysitter as Mike, but always Dr. DeBakey.
But New Orleans and the Ochsner Clinic beckoned, so in 1961, Dr. John returned home with his family to continue the surgical dynasty into which he was born. He was a descendent of Dr. Albert J. Ochsner, founder and first president of the American College of Surgeons. His own father, Dr. Alton Ochsner, was a prominent New Orleans surgeon, Chairman of Surgery at Tulane University and later one of the founders of the Ochsner Clinic. Into these footsteps he stepped to also spend the remainder of his working life at the Ochsner Clinic.
There, Dr. John faced the daunting challenge of turning the Ochsner Clinic into a major cardiac surgery center despite resistance from his anesthesiologists and cardiologists. However, in the ensuing years, Dr. John performed many firsts in his community, including early valve and coronary surgeries, pacemakers, and The first heart, lung, and liver transplants. He participated in the evolution of myocardial revascularization and made important contributions to its literature, documenting his early experience with bypass grafts. He is the only person to serve as president of the AATS (1992-1993), chair of the American Board of Thoracic Surgery (1993-1995), and president of the International Society for Cardiovascular Surgery. A recipient of many awards and honors, he also was selected to be Rex, King of Carnival, considered among the highest civic honors one may receive in New Orleans.