Employed versus Self-employed: What Physicians Should Consider
Employed physicians now outnumber self-employed physicians in the U.S. for the first time in history, according to a new study by the American Medical Association (AMA).
While the independence that comes with owning your own medical practice is appealing, there's something to be said for the steady income and reliability of working as an employee. And as large health systems continue to grow in both rural and urban areas, more doctors are making the switch from being self-employed to working for a health system.
Here are a few things to keep in mind as you consider whether working as an employee or maintaining a self-employed career is better for you.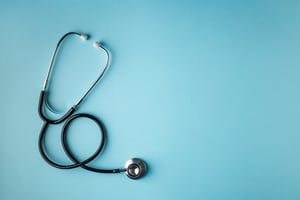 Benefits and Perks
Larger, corporate-run health systems generally offer physicians consistent work as well as medical, dental, disability and life insurance benefits. Most positions also include generous paid time off, retirement, and, in some cases, your employer may also cover your malpractice insurance and professional dues.
All these benefits — plus the promise of a steady paycheck — are often what lures formerly doctors away from self-employment.
However, if you prefer to maintain control over your day-to-day duties, becoming employed can stifle your independence and infringe on your ability to treat your patients as you see fit. As a self-employed physician, you'll likely have more say over your schedule and income potential, and you don't have to answer to management.
Costs and Administrative Burdens
While independence can be attractive, running your own private practice also means you're responsible for a host of time-consuming administrative duties. These include dealing with insurance companies, hiring and firing employees, and overseeing accounting, payroll, vendor management, facility maintenance and more.
The AMA study mentioned earlier shows physicians fresh out of medical school gravitate away from launching a private medical practice and toward work as an employed physician in a healthcare system — mainly due to the burden of practice management and administrative duties.
But there's another reason millennial doctors are forgoing self-employment: student loans. When you're mired in tens of thousands of dollars of student debt, the overhead costs associated with running a practice can seem insurmountable. So, as older practitioners retire and younger physicians take over, it's no surprise the number of employed doctors is on the rise.
Work-Life Balance and Job Satisfaction
Administrative work is exhausting but, in some ways, working as an independent physician is less stressful. For example, there's less red tape involved in obtaining necessary equipment or determining your schedule and workflow.
Of course, while you may set your own hours, they're usually much longer than health system-employed doctors.
You also have to set aside time for community involvement, people management tasks, and promotion (especially when you're first getting your practice off the ground). And these activities can quickly consume most of your "free time."
Working as part of a system can offer a better work-life balance by eliminating many of the time-intensive tasks required to keep an independent practice running smoothly.
But what about job satisfaction?
According to a Medscape poll, career satisfaction is about the same for both — with 74% of self-employed physicians and 72% of employed physicians acknowledging their satisfaction.
The most significant difference in satisfaction rates occurs when physicians switch their status.
Doctors who went from working for a health system to operating an independent physician practice had an overall satisfaction rate of 71%. But for those who went from self-employed to working as employees, only 40% claimed satisfaction with their decision, according to the same Medscape poll.
Ultimately, the decision between self-employment and working as an employee of a health system comes down to personality, lifestyle and what you seek from your vocation. As a physician, there's no such thing as a one-size-fits-all career path.