Financial Hardship is Common Among Families of Children with Congenital Heart Disease
Research has found that families of children with congenital heart disease (CHD) faced financial hardship, delays in care, and food insecurity due to medical costs.
Financial hardships and food insecurity have been tied to worse patient-reported outcomes. In particular, food insecurity is associated with worse cardiovascular and other health outcomes, which can result in a high strain on the healthcare system as these children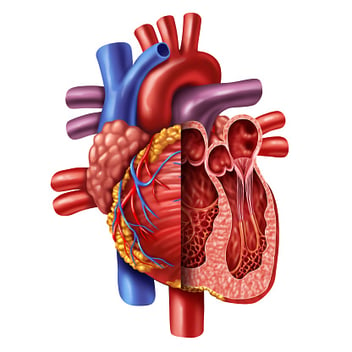 become adults, according to the study's authors.
The cross-sectional study included 188 families with children who have CHD. Among the cohort, 48.9% reported some financial insecurity due to medical bills and 17% reported being unable to pay medical bills at all. Not surprisingly, families who were unable to pay their medical bills reported higher levels of food insecurity and delays in care compared to families who were able to pay medical bills. A previous study indicated that 89% of CHD families experienced at least one financial burden
CHD is the most common birth defect and affects about 8 out of every 1,000 births. Advances in medical and surgical management have allowed 85% of children born with CHD to survive into adulthood. However, the majority of children with CHD will require lifelong care, which may result in further financial hardship.
For many CHD families, the American Academy of Pediatrics notes that the surgical costs for CHD treatment can be "astronomical" even with health insurance. Moreover, the costs of medications and doctor appointments can be costly.
The study authors write: "Further studies should explore whether systematic assessment of families' financial situations during [congenital heart disease] care could improve outcomes."