GAVI: The Alliance That Works Toward Equal Distribution of Vaccines
As COVID-19 vaccines become available, one organization, the Global Vaccine Alliance (Gavi) is spearheading the challenge to see that sufficient vaccines are manufactured and are then equitably distributed throughout the world, especially to people in poorer nations.
Founded in 2000, and supported by the Bill and Melinda Gates Foundation, the World Bank, the World Health Organization (WHO), UNICEF and other international organizations, Gavi brings together private ad public sectors with a shared goal of creating equal access to vaccines for children living in the poorest nations of the world.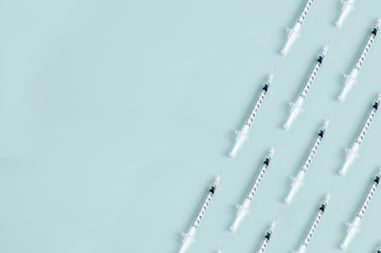 The alliance was triggered by an acute need to see that children in developing countries be vaccinated. By the late 1990s, nearly 30 million children in the world's poorest countries were not fully immunized against deadly diseases. Many others went without any immunization at all. Gavi now vaccinates almost half of the world's children, giving it tremendous power to negotiate vaccines at prices that are affordable for the poorest countries and to remove the commercial risks that previously kept manufacturers from serving them. To date, Gavi has helped vaccinate more than 82,000,000 children, preventing more than 14,000,000 future deaths.
The cost of fully-immunizing a child with all 11 WHO-recommended childhood vaccines now costs $28 in Gavi-supported countries, compared to about $1,100 in the US. At the same time, the pool of manufacturers producing prequalified Gavi-supported vaccines has grown from five in 2001 (with one in Africa) to 17 in 2017 (with 11 in Africa, Asia, and Latin America). Gavi shares the cost that developing countries pay for vaccines, which has resulted in more than 495 vaccine introductions and dramatically boosted immunization against virulent diseases.
COVID-19 Vaccine Challenge

Gavi CEO Dr. Seth Berkley explains that it became apparent early in the COVID-19 pandemic that not only are COVID-19 vaccines needed, but also there needed to be an assurance that everyone in the world would have rapid, fair, and equitable access to them. COVAX, one of three pillars of the Access to COVID-19 Tools (ACT) Accelerator, which was launched in April by the World Health Organization (WHO), the European Commission and France in response to this pandemic, was created. Governments, global health organizations, manufacturers, scientists, the private sector, civil society and philanthropic organizations collaborated to maximize the successful development of safe and effective COVID-19 vaccines, to manufacture them in the quantities needed to end this crisis, and to see that they get in the hands of all who need them. Now, with more than two-thirds of the world on board – COVAX has the world's largest and most diverse portfolio of COVID-19 vaccines. All participating countries, regardless of income levels, will have equal access to these vaccines once they are developed. COVAX is quite literally a lifeline for lower-income nations, who would otherwise be unable to afford SARS-CoV-2 vaccines. The initial goal is to have 2 billion doses available by the end of 2021, which should be enough to protect high risk and vulnerable people, as well as frontline healthcare workers.
By joining COVAX, both self-financing countries and funded countries will gain access to this portfolio of vaccines, when they prove to be both safe and effective. COVAX is working with manufacturers to provide investments and incentives to ensure that manufacturers are ready to produce the doses that are needed as soon as a vaccine is approved.
Reference:
http://Gavi.org