Healthy People 2020 — Disparity of Health Coverage
Over the first half of this decade, 20 million adults have gained health insurance coverage as a result of the Patient Protection and Affordable Care Act of 2010. Yet even as the number of uninsured was reduced, millions of Americans still lack coverage.
Moreover, data demonstrate there are significant disparities in access to care by sex, age, race, ethnicity, education, and family income. These disparities exist with all levels of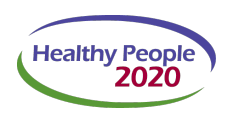 access to care, including health and dental insurance, having an ongoing source of care, and access to primary care. Disparities also exist by geography, as millions of Americans living in rural areas lack access to primary care services due to workforce shortages.
Future efforts will need to focus on the deployment of a primary care workforce that is better geographically distributed, and trained to provide culturally competent care to diverse populations.
Specific issues that should be monitored over the next decade include:
Increasing and measuring insurance coverage and access to the entire care continuum (from clinical preventive services to oral health care to long-term and palliative care);
Addressing disparities that affect access to health care (e.g., race, ethnicity, socioeconomic status, age, sex, disability status, sexual orientation, gender identity, and residential location);
Assessing the capacity of the health care system to provide services for newly insured individuals;
Determining changes in health care workforce needs as new models for the delivery of primary care become more prevalent, such as the patient-centered medical home and team-based care;
Monitoring the increasing use of telehealth as an emerging method of delivering health care.
References:
https://www.healthypeople.gov/2020/topics-objectives/topic/Access-to-Health-Services
1Institute of Medicine, Committee on Monitoring Access to Personal Health Care Services. Access to Health Care in America. Millman M, editor. Washington, DC: National Academies Press; 1993.