Hospital Administrators and the Changing ACA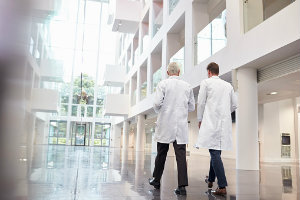 The possibility of repealing the ACA has hospital administrators and other healthcare professionals closely following the news—and with good reason.
Hospital lobbying groups have warned that the promise to repeal the ACA without an adequate replacement could lead to service cuts, layoffs and hospital closures.
According to ModernHealthcare, the loss of the ACA could mean a net $165.8 billion loss for hospitals from 2018 to 2026.
The American Hospital Association (AHA) and Federation of American Hospitals (FAH) in December sent a letter to Congress requesting that any repeal of the ACA also include a mechanism for replacement coverage.
"We seek your support for the restoration of the Medicare hospital inflation update, as well as Medicare and Medicaid Disproportionate Share Hospital (DSH) payments that support those facilities that take care of high volumes of uninsured, poor and disabled Americans," the authors wrote. "We strongly believe that any repeal legislation must be accompanied by provisions that protect the coverage for those currently receiving such protection. However, if that is not the legislative path to be pursued, then it is vital that such legislation provide a true clean slate and also include repeal of the reductions in payments for hospital's services embedded in the ACA – specifically the substantial reductions to hospitals' annual inflation updates and the cuts to Medicare and Medicaid DSH payments. If the coverage associated with the ACA disappears, the importance of these payments would be heightened — they are vital in helping defray the costs of treating our most vulnerable patients."
Regardless of when the Senate votes on the ACA, the act of repealing it won't be quick, say experts. Tom Miller, a resident fellow of the American Enterprise Institute, used the example of the slow passage of the ACA in an interview with Medscape.
"Even with the Affordable Care Act, with a supermajority, it took [Democrats] a year and three months in reality once the president got into office to enact something," he said. "And they barely got it through with these political margins and then you were waiting another three and a half years for the real stuff to get put in place."