How COVID-19 is Affecting Cardiac Surgery
Research presented at the 57th annual meeting of the Society for Thoracic Surgeons (STS) revealed that COVID-19 caused a significant decline in the volume of heart surgeries and an increase in deaths following CABG procedures.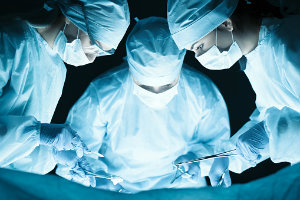 In a press release, Tom C. Nguyen, MD, the chief of the division of adult cardiothoracic surgery and the Helen and Charles Schwab distinguished professor of surgery in the Department of Surgery at the University of California San Francisco, said "The pandemic has changed the world as we know it, causing a dramatic drop in adult cardiac surgery volume and worsening patient outcomes." .
Dr. Nguyen and his colleagues analyzed data from 2018 to 2020 from the U.S. and found:
a 53% decrease across the country in the volume of adult cardiac surgeries conducted compared with 2019 data,
a 65% decrease in elective cases, and a 40% decrease in non-elective cases.
The pandemic also caused delays and cancellations of cardiac surgeries globally. Delays in cardiac surgeries were intended to do the following:
Focus shift to critical COVID-19 patients, who often experience severe cardiac complications as a result of the COVID disease progression.
Reallocation of critical cardiac care resources such as ventilators and bypass machines for the treatment of severe COVID-19 cases.
Allay patients' fear for pursuing cardiac treatment during the pandemic.
In this piece, our team takes a look at how COVID-19 has affected cardiac surgery cases around the globe, and much more.
In addition to the delay of surgeries to conserve resources and protect patients, we found that testing for cardiovascular diseases was delayed, and many cardiac patients had fears about seeking care that creates additional delays for necessary surgeries.
In our piece — How COVID-19 is Affecting Cardiac Surgery — we provide advice on how to clearly and effectively communicate the safety measures your facility has in place to help reduce patient anxieties about seeking care.
You'll also learn best practices for pre-surgical screening and quarantining, how post-op COVID infections affect cardiac surgery patients, screening guidance from the STS and global cardiothoracic surgical societies and more.
Start reading about how COVID-19 is affecting cardiac surgery now.