How Hospital Changes Are Affecting Private Practices
Will private practices become obsolete?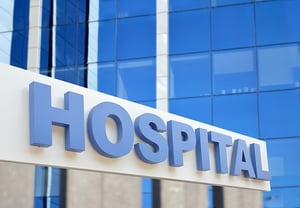 It's not impossible, according to a report from the Health Care Cost Institute. Data show visits to primary care physician practices declined 18 percent between 2012 to 2016. And with rising business costs, changes to reimbursement plans and evolving regulations, not to mention patients flocking to urgent care centers and clinics, it's no surprise medical practice owners are concerned.
But the influencing factor of all, it seems, is the changing hospital landscape.
How Hospitals Are Changing
For many years, much of the medical landscape consisted of small, independent hospitals and private practices. Patients who needed special treatment or a complicated surgery often traveled to larger hospitals, which were usually located in major urban areas.

But today, small, independent community hospitals are disappearing. To gain better resources, increase clinical expertise and access the higher reimbursements earned by large systems that wield more power with commercial payers, these institutions are joining larger, multi-hospital health systems.
In fact, a whopping 60 percent of hospitals are now part of a health system, according to data from the American Hospital Association. And even hospitals that choose to remain independent are affiliating with larger systems.
How This Affects Private Practices
Today, the costs of ensuring compliance to new regulations and adopting new tech (like advanced EHRs) are rapidly increasing while reimbursement rates are steadily dropping. Keeping a private practice running is becoming significantly more challenging.
Also, private practices are having a more difficult time recruiting new doctors. The idea of working for a large health system is often much more appealing. In addition to state-of-the-art technology, greater efficiencies and generally higher reimbursements, a health-system employed physician has fewer headaches than someone who works for or owns a practice.
Plus, given younger doctors are graduating with more debt than ever before, a salaried hospital position can be much more enticing than joining or opening a private practice where income rates are less reliable.
What This Means for the Future of Healthcare
The outlook for private practices may seem bleak, but the industry is ever-changing. If private practices want to compete with large healthcare systems, they'll need to offer more flexible hours and make it easier for patients to schedule appointments when needed.
While some patients still prefer the more personalized experience of seeing a physician with whom they already have a good doctor-patient relationship, most people won't wait weeks for an appointment when a nearby urgent-care center can see them today.

The big question is, what do modern patients value most? Convenience and near instant gratification or quality care from a doctor they know? If large hospital systems can consistently promise both, private practices may no longer be able to keep up.