Improving Post-CABG Patient Outcomes With Intraoperative Transit-time Flowmetry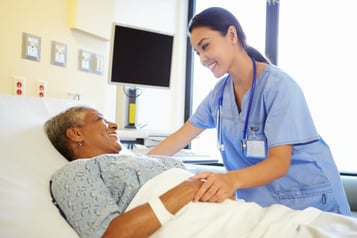 Each year, hundreds of thousands of CABG procedures are performed in the United States. And for most of them, a critical step is not being completed — measuring post-anastomotic graft flow.
Graft patency is a leading factor in both short-term and long-term positive outcomes; with surgical and technological advances, any early graft failure is unacceptable. In the United States, graft failure could possibly be attributed to a lack of definitive guidelines to assess grafts during the CABG procedure.1
In fact, Dr. Michael Mack, et al. notes, "Coronary artery bypass grafting (CABG) is the only major vascular procedure currently performed that does not routinely undergo an assessment of patency at the end of the procedure."
Due to a lack of definitive guidelines for determining flow, surgeons have used several techniques over the years, including feeling for pulses in a newly placed graft or using Doppler technology. However, these methods cannot show the surgeon a definitive volume flow.
Intraoperative flow measurement with transit-time ultrasound technology takes the guesswork out of assessing graft patency by providing quantitative results. This method uses transit-time ultrasound technology to provide the surgeon with immediate data to objectively assess the quality of an anastomosis.
Using it to ensure graft patency not only improves patient outcomes, it also can save the surgeon — and hospital — time and money by allowing the surgeon to detect and correct any graft abnormalities before closing the patient.
Dr. Bruce Mindich, former chief of cardiothoracic surgery at a suburban New Jersey hospital, reported, "The intraoperative use of flow measurements provides invaluable information in a timely, accurate, cost-effective manner allowing for the surgical correction of a surgical problem."
For more information on CABG graft patency assessment with transit time ultrasound technology and useful case examples, download our latest whitepaper.
1Mack, MJ, "Intraoperative Coronary Graft Assessment," Current Opinion in Cardiology 2008, 23: 568-572.