Life Expectancy in the US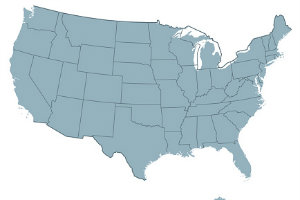 The statistics alarm. Despite being one of the world's wealthiest nations and one which spends more than any other country on healthcare, the United States trails most other industrialized countries and even Cuba in life expectancy. According to the UN's World Population Prospects of 2015, the US, with an average life expectancy of 78.88 years, ranks 43rd in life expectancy at birth. American males are expected to live to 76.47 and females to 81.25 years.
"Some people need health care some of the time, but all people need health and wellness all the time."
In an editorial in the October 2015 issue of JAMA, Howard K. Koh, MD, MPH of the Harvard T.H. Chan School of Public Health, addresses improving health and healthcare in the United States to improve such statistics as life expectancy in the US. He calls out the World Health Organization's definition of health as a "state of complete physical, mental and social well-being and not merely the absence of disease or infirmity." Koh writes that dozens of national experts have proposed many ways to improve healthcare. From their myriad proposals, five major themes have emerged. They are:
Respecting the Social Determinants of Health: Income and housing inequalities are among many social criteria that have significant effects on health and should be acknowledged. Assessment of these inequalities need to be considered as new programs, projects and policies are created to improve future health.
Advancing Wellness and Prevention: Increasing the focus on wellness is key to overall health improvement. Reducing smoking alone could have a huge impact because smoking causes nearly 500,000 preventable deaths each year. Reducing obesity also would reduce Type II diabetes, cardiovascular disease and cancer. Improving the national emergency response to respond to pandemics is another direction to advance wellness and prevention.
Strengthening Systems of Care: With more and more people having access to health insurance, rigorous health systems need to be instituted and become fully integrated as the drive for value (health outcomes achieved per dollar spent) increases. Integration of mental health care into overall health services is another key component to strengthening systems of care.
Fostering a 21st Century Workplace: The 21st century healthcare work force is being called upon to move beyond the traditional definition of their roles to help patients successfully navigate the complexities of healthcare management. Investigators are also called upon to shorten the time between discovery and implementation of their cutting-edge research.
Monitoring Outcomes for Continuous Improvement: How best to track system performance remains a challenge. Some recommend building a science of competencies, measures and benchmarks, while others suggest setting up an independent health data standard-setting body or piggybacking on already existing systems for measuring outcomes. Whatever the mechanism, "rallying around a unified core set of validated metrics could foster quality improvement and continuous learning in both the clinic and community."
Koh concludes that improvement in these five areas would lead to better health and healthcare for all Americans.
References:
Koh, HK, "Improving Health and Health care in the United States Toward a State of Complete Well Being," JAMA October 25, 2016 316(16): 1679-1681
United Nations Department of Economic and Social Affairs (29 July 2015). "United Nations World Population Prospects: 2015 revision" (PDF). UN.