Which Locum Tenens Setting is Right for Me?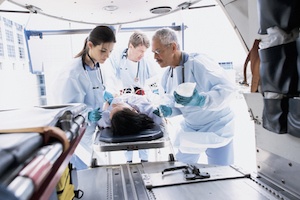 In the 1970s, locum tenens was born as a solution to provide physicians to rural medical clinics in the Western United States. What began as a solution for a region soon evolved into a national and international way for hospitals and other medical providers to receive staffing assistance.
But the benefits of locum tenens go beyond the facility. Working locum tenens has several benefits for you, too.
Maybe you've just finished your residency. Maybe you're looking for something new in a different location. Or maybe you're considering shifting to part-time work and want to know your options.
Locum tenens can give you the change you've been seeking. But as there are many clinical settings, so too are there many locum tenens opportunities. Here's what you should consider about each setting.
Locum Tenens Settings
Hospitals: With a hospital, you'll obviously notice you're part of a larger, fast-paced operation that promotes collaborative atmospheres.
Private Practices: This option, according to the National Association of Locum Tenens Organizations, will provide you with the most autonomy and the ability for greater financial rewards and partnerships. However, you also may encounter some of the challenges that come with working for a private practice, like limited staff who face a wide array of responsibilities.
Urgent Care Facilities: These clinics are the easiest to get a position with because they are almost always in need of help, NALTO notes. Working in an urgent care clinic can be very rewarding because it allows you to work one-on-one treating patients.
Medical Groups: In medical groups, you have more opportunities to learn from senior physicians than you would in a private practice setting. This setting also offers you more security than a private practice, but with less opportunity for financial rewards.
Rural Settings: Rural areas have a high demand for locum tenens thanks to physician shortages. This setting also can be rewarding.
How to Choose the Right Locum Tenens Setting for You
When considering locum tenens settings, consider the following:
Patient volume

Location

Salary

Specialty

Length of assignment
Additionally, when working with a recruiter or locum tenens company, it could be helpful to set your expectations with them up front. Clearly communicate your needs and preferences as well as any questions you might have.
By understanding your practice options as well as what you want to gain from your locum tenens experience, you can choose the right setting that will help expand your career.