How Medicare's Outpatient Prospective Payment System Rule Could Affect Hospitals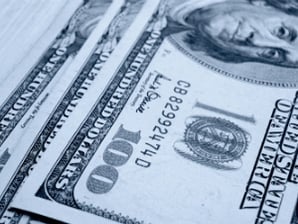 The Centers for Medicare and Medicaid (CMS) recently released its 2017 Hospital Outpatient Prospective Payment System Rule (OPPS) and Ambulatory Surgical Center (ASC) Payment System Proposed Rule.
Beginning in FY 2017, the proposed rule will result in a 1.6 percent increase — of approximately $5.1 billion compared to FY 2016 — in payment for hospitals paid under OPPS.
In addition, the proposed rule brings with it the following changes, according to CMS.
Change in reimbursement rates: Hospital outpatient facilities will no longer receive reimbursement at OPPS rates for medical products or services provided at the facilities. Instead, outpatient facilities would receive the lower reimbursement rates outlined in the Medicare Physician Fee Schedule. This difference in payment has led many facilities to begin acquiring physician offices in order to maintain the higher rates.
No more pain management surveys: Questions about pain management will be removed from patient satisfaction surveys to "eliminate any potential financial pressure clinicians may feel to overprescribe pain medications," reports CMS. However, that doesn't mean questions about pain management will be gone for good. CMS is currently developing and testing "alternative questions related to provider communications and pain to include in the program."
Focus on technology: For facilities participating in the Medicare EHR Incentive Program, CMS proposes "clinicians, hospitals, and critical access hospitals to use a 90-day EHR reporting period in 2016 – down from a full calendar year for returning participants." Which would, according to the agency, increase flexibility and decrease reporting burden for hospital providers.
Focus on health outcomes that matter to the patient: CMS is proposing new quality measures that would improve "patient outcomes and experience of care." The agency is looking for comments from hospitals on what measures to include. You can submit comments until September 6th here.
Many hospitals are unhappy
The proposed changes "fail to recognize the practical challenges of establishing and sustaining healthcare facilities for vulnerable populations," said hospital advocacy group America's Essential Hospitals. The lack of flexibility, together with the withholding of payments, will help to perpetuate healthcare deserts, the advocacy group claims.
The American Hospital Association (AHA) is also unhappy with the rule, with AHA Executive Vice President Tom Nickels stating, "We are extremely dismayed by the short-sighted policies in today's proposed rule. Hospitals and health systems and more than half of the House and the Senate requested that CMS provide reasonable flexibility when implementing Section 603 of the Bipartisan Budget Act of 2015 in order to ensure that patients have continued access to hospital care. Instead, the agency is actually proposing to provide no funding support for outpatient departments for the services they provide to patients. This does not reflect the reality of how hospitals strive to serve the needs of their communities."
How do you feel about the proposed changes? Read the full text of the proposed rule here or submit comments about the proposed changes here.