Tips to Help in Your Search for a New Surgical Job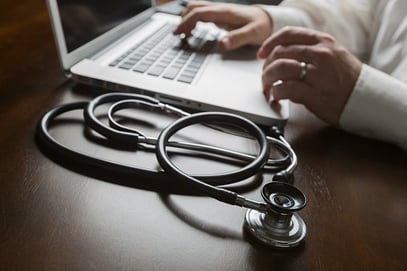 Job hunting can be stressful. You're researching places of interest, speaking with recruiters and other staff, traveling to interviews and more—in addition to maintaining your practice and caring for patients.
If you've just graduated from residency, job hunting can be even more stressful—a new job holds several unknowns, unknowns that impact how long new doctors stay on the job. Research shows that newer doctors stay with their first job around two years.
If the idea of searching for a new surgical job fills you with anxiety, here are some tips to get you started.
Make a List
Before you jump into searching for a job, be sure you know what you are looking for. Think of what your ideal job would be: practice setting, number of partners, practice models, call schedule, OR schedule, ratio of nursing support, salary, benefits and more. When you write down what is important to you, rank the items from most important to least important.
Be Aware of Turnover
Turnover at any organization, regardless of industry, can be a red flag. A practice's high turnover rate could mean it doesn't offer competitive salary or benefits or that the work-life balance is off. Or perhaps there has been a merger or a new leader has taken the reins. High turnover can indicate that a practice is undergoing a cultural shift.
Make Sure Your Paperwork is in Order
Hard to believe, but this detail can get overlooked before beginning a job search. Your CV should include each place you have worked as well as the name and phone numbers of your supervisors. Make sure your references have been updated and know you are searching for a new position.
Be Aware of the Culture
A practice's or hospital's culture is an important factor in determining the right place for you. Whether you're a seasoned surgeon or a newly minted graduate, you want a culture that fits with your goals. Do you want to develop a certain skill, do more of a certain procedure? Ensure the place you choose has the culture to help you develop and improve as a physician.
When it comes to selecting the right job for your needs, considering the above tips in addition to what is important to you personally and professionally can take some of the stress out of finding your next great position.