The Latest on Obamacare Funding and Healthcare Policies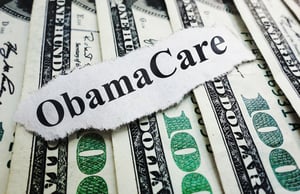 Many low-income Affordable Care Act patients will be seeing higher co-pays and deductibles at hospitals and doctor's offices if the May 2016 decision by federal Judge Rosemary Collyer stands.
But the ruling doesn't just affect the finances of patients: Your hospital could take a hit, too. Here's what you need to know about the latest happenings with Obamacare funding and other healthcare policies:
Billions could be lost: Unlike health insurers that have pulled out of Obamacare to avoid financial impacts, hospitals have no such option. If the U.S. Supreme Court upholds Collyer's ruling that subsidies for out-of-pocket costs are illegal, hospitals will be stuck with unpaid bills.
Bloomberg intelligence analyst Jason McGorman said hospitals stand to lose the most if there is a repeal because hospitals "have to treat patients no matter what."
Patient volume could decline: The loss of subsidies could mean fewer patients will seek care because they can't afford it, which would have additional financial impacts for a hospital. Nearly 5.6 million of those enrolled in Obamacare receive subsidies.
One measure could reduce the cost of care: While the latest Obamacare ruling is being evaluated by the court, the Congressional Budget Office said it would allot $50 million to the Helping Hospitals Improve Patient Care Act, which:
Increases the number of beds in long-term care hospitals
Pays rural hospitals based on real costs
Delays the termination of Medicare Advantage contracts that are underachieving
According to Healthcare Finance, the legislation could increase payments to long-term care hospitals to $20 million from 2017 to 2026.
Maximize Your Hospital's Cash Flow
Regardless of what's happening in Washington, hospitals are continually looking for ways to reduce costs and get the most from their investments. With healthcare spending in the United States projected to reach $4 trillion in just two years, here are some ways your hospital can begin to maximize your cash flow:
Examine your overhead costs: Take a look at what you're spending on administrative tasks. Do you have three people performing the same task? Try consolidating functions to reduce costs. Another option is to outsource functions like IT, HR, pharmacies and labs.
Focus on patient satisfaction: You know that focusing on patient experience and satisfaction can help your facility's reputation as well as reduce readmissions. But did you know it can also increase your cash flow? A recent report revealed hospitals that had "superior" patient experiences saw 50 percent higher margins than those hospitals that had "average" experiences.
"When patients receive quality care and excellent customer service, stakeholders also save time. If a patient feels unsatisfied with their business office interaction, they may also have a negative perception of the entire healthcare facility. This can sometimes cause the facility to spend more time and money on customer service," noted RevCycle Intelligence.
Adopt technology: The right healthcare tools can improve patient experience and reduce readmissions. For instance, clinical decisions support tools can help reduce the number of unnecessary tests for a patient. Measuring flow during CABG procedures can reduce the likelihood of a patient undergoing reoperations.
While waiting on decisions and funding from Washington, evaluating your facility's costs and cash flow is something you can do right now to help prepare for governmental changes down the road.