CMS Implements Payment Model for CABG Surgery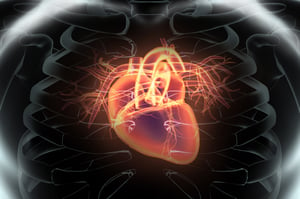 The Centers for Medicare and Medicaid Services (CMS) is striving to improve the efficiency and quality of care for Medicare beneficiaries undergoing CABG surgery. CME also is seeking to elevate collaboration among hospitals, physicians and post-acute care providers to improve the coordination of care for the Medicare patient from the CABG patient's initial hospitalization through a 90-day recovery period following hospital discharge.
To this end, CMS has selected about 1,120 hospitals from 98 metropolitan areas across the country to participate in a CME-sponsored Coronary Artery Bypass Graft (CABG) model for advancing care and payments. The first performance period will begin on July 1, 2017 and continue for five performance years, ending Dec. 31, 2021. The Episode Payments Model (EPM) and Cardiac Rehabilitation Incentive Model will start Jan. 1, 2018.
Through this program, acute-care hospitals will be eligible to receive retrospective incentive payments for items and services related to CABG treatment and recovery if their charges to Medicare come in under the thresholds established by CME's CABG Model. Conversely, they will be subject to repayment if costs exceed the target.
The following items and services are included in an episode payment:
physicians' services;
inpatient hospital services (including hospital readmissions);
inpatient psychiatric facility (IPF) services;
long-term care hospital (LTCH) services;
inpatient rehabilitation facility (IRF) services;
skilled nursing facility (SNF) services;
home health agency (HHA) services;
hospital outpatient services;
outpatient therapy services;
clinical laboratory services;
durable medical equipment (DME);
Part B drugs; and some per beneficiary per month (PBPM) care management payments.
Acute clinical conditions not arising from existing episode-related chronic clinical conditions, complications of CABG surgery and chronic conditions that are generally not affected by CABG surgery will not be included in the payment.
Sources:
https://innovation.cms.gov/initiatives/cabg-model
https://innovation.cms.gov/Files/fact-sheet/cabg-providertech-fs.pdf