Physician Contracting: Establishing Job Duties and Liability Insurance
Whether you're preparing for your first position as a physician after completing your residency, you've recently switched jobs, or you're just beginning the job search, working through an employment contract can be challenging.
Following are a few things you need to consider.

How Does Physician Contracting Work?
When you begin your career with a group or hospital, your new employer will likely ask you to sign an employment contract. This agreement will outline the terms of your employment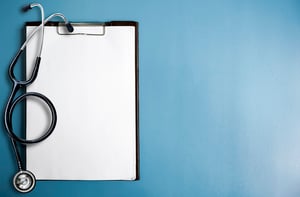 status (i.e., whether you're an employee, an independent contractor, a shareholder, or a partner). It may also cover several additional items, including:
Payment terms and production bonuses
Income guarantees
Student loan forgiveness plan
Non-compete clause and restrictive covenants
Hours, duties, call procedures and paid time off
Path to partnership
Benefits
Two of the most complicated aspects of reading a physician employment contract are understanding your job duties and navigating liability insurance.


Understanding Your Job Duties and Work Hours
First and foremost, before you officially accept a job offer, you need to know precisely what your role entails. It's also critical to find out whether your duties are subject to change.

"Sometimes your duties might be listed in an appendix of the employment agreement," says American Medical Association senior attorney Wes Cleveland, in an interview for the AMA. "In that case, or in any case generally, the thing you want to make sure is that your duties will not be altered or changed unless you and your employer mutually agree to that."
In most cases, your contract will outline a few essential items:
Duties: Given the nature of your work as a doctor, it's nearly impossible to predict how many procedures you'll perform or patients you'll see in a given shift. But you can at least be given a list of duties you'll be expected to manage. (i.e., What types of procedures and administrative responsibilities fall within your role?
Hours:

This part of your contract will give you an estimate of how many hours you can expect to work in a given period (such as a shift or week). Because a healthcare organization's needs often ebb and flow, it's rare for employers to provide an exact number of

work hours

but they should at least give you a general idea.

Call: Like most physicians, you'll likely be expected to be on-call for a certain number of hours each week. In most cases, on-call is split up evenly among all physicians in the organization.

Vacation time: Paid time off is critical for relaxing and recharging and, given its importance as an employment benefit, is usually outlined within employment contracts. It's crucial you're satisfied with the amount of vacation time your employer provides and, if not, be prepared to engage in contract negotiations.
Navigating Liability Insurance
Many hospitals, health systems, and even private practices offer malpractice insurance as an employment benefit, and will usually include details about their coverage in the contract as well.

There are two types of malpractice/medical liability insurance to be aware of:
Occurrence coverage: This covers any error or mistakes you make while the policy was enforced, regardless of when the claim was made. It's typically the most expensive option.
Claims-made insurance: This covers the time period an error was made, but only if the claim is also made in that period.
If you only have claims-made insurance and leave your employer, you'll need something called "tail coverage," which will cover any instances in which a claim is filed after the cover period has ended. Because this insurance can be costly, it's a good idea to identify who is responsible for purchasing tail coverage (i.e., you or your employer) and make sure it's spelled out within your contract.
Understanding your duties and insurance is essential to negotiating your employment agreement and making sure the terms meet your needs. Additionally, though, we recommend you always review any contract with an attorney before you sign.