The Looming Physician Shortage: Here's How to Take Action Now
There's a shortage of doctors in the United States, and it's expected to get much worse.
By 2030, the country could experience a shortfall of between 42,600 and 121,300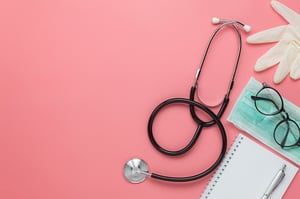 physicians, according to a 2018 report by the Association of American Medical Colleges (AAMC). And non-primary care specialties (like nephrologists) could account for as much as 80% of those projected shortages.
So what's causing this deficit, and what can hospitals and private practices do?
What's Causing the Physician Shortage?
Here are three of the top issues contributing to the shortfall of doctors in America:
The United States is growing and aging. The U.S. population is expected to reach nearly 360 million by 2030, with the age of populations 65 and over projected to grow as much as 50 percent, according to the same report by the AAMC. And because older people require more medical services than younger populations, there will be an imbalance between supply and demand. Additionally, older doctors are retiring at a faster rate than younger doctors are entering the job market.
There's a cap on Medicare support for graduate medical education (GME). In an effort to curtail a doctor surplus, Congress froze Medical support for GME in 1997. Although it was supposed to be a temporary cap, it's still in place.
Obesity and diabetes are on the rise. Because these already widespread health conditions are quickly increasing within the U.S. population, the demand for specialty doctors to help manage them (and treat related illnesses and complications, like chronic kidney disease) is growing faster than the supply.
3 Action Items for Hospitals and Private Practices
While the outlook may seem bleak, there are a few things healthcare organizations can do now to prepare for the anticipated shortage.
1. Increase the use of telehealth.Telehealth services offer doctors and other healthcare professionals a convenient way to engage with patients without them having to come on site. This technology can help physicians meet with more patients without compromising quality of care. It's also helpful for patients in rural areas who are already disproportionately affected by the doctor shortage.
2. Create inter-professional patient care teams. Social workers, dieticians, pharmacists and other qualified healthcare professionals can all pick help address questions, concerns and issues usually directed towards physicians. Involving these professionals can help improve outcomes and reduce the risk of readmissions and complications, which increase the demand for doctors.
3. Support bipartisan efforts to increase GME slots. If passed, the Resident Physician Shortage Reduction Act would increase the number of primary care and specialty physician residency slots eligible for Medicare support by several thousand. (And more Medicare funding for GME slots means more doctors entering the workforce.) To ensure it passes and becomes law, healthcare professionals should encourage their elected officials to support the bill.
Unfortunately, there is no catchall solution to remedy the physician shortage. However, by taking steps to prepare today, you can mitigate its effects on your organization and ensure your patients receive the top quality care they need.