What Physicians and Hospital Administrators Should Know About MACRA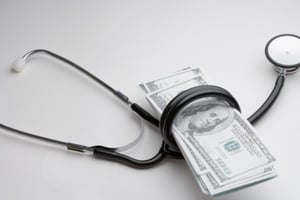 Healthcare payment reform is coming. As healthcare delivery is shifting from a fee-for-service model to a value-based model, Medicare is changing the way it will reimburse physicians.
The result is the Medicare Access and CHIP Reauthorization Act (MACRA) and it's slated to go into effect on January 1, 2017.
What exactly is MACRA?
If you find yourself scratching your head as to what exactly MACRA is, you're not alone. Nearly half of physicians surveyed by Deloitte said they were unfamiliar with the legislation.
MACRA is the combination of Medicare Meaningful Use, Physician Quality Reporting System and Value-Based Modifier programs into the Merit-Based Incentive Payment System.
How will MACRA affect me?
Physicians will have the option to either use the new Merit-Based Incentive Payment system or accept an alternative payment model. If you choose to use the Merit-Based Incentive Payment system, your payments will be based on a collection of quality measures and the use of electronic health records. Exactly how the system will work is expected to be finalized in November of this year.
Modern Healthcare reports that about 90 percent of physicians are expected to choose MACRA because providers are not ready to take on the risk that comes with an alternative payment model.
"Many don't have the capital to set one up or to risk losing money with subpar performance. Although MIPS requires putting some profits on the line, it is much less of a gamble than heading into an APM without experience and confidence that quality measures are high," noted Modern Healthcare.
Whether you're part of an independent practice or a hospital group, you'll have to make major decisions in the coming months, like:
Will you report as an individual or a group with a tax ID number?
Will you report claims through a clinical registry or an alternative route?
What measures will you report?
What else is there to know?
MACRA could create these risks to both the patient and the physician, according to Medical Economics.
Small or solo practices will likely continue to shrink: Because smaller or independent practices don't have the robust data reporting capabilities of larger groups, they will likely be hit with less reimbursement. Even CMS agrees. The organization predicts that in 2019, about 87% of independent practices will face a negative reimbursement of nearly $300 million, which will probably result in the continued reduction of smaller practices.
You might experience more burnout: Many physicians are concerned MACRA's proposed rules will add to the burdensome reporting requirements they're already dealing with, which would cause more burnout.
Patients will receive standardized, not customized care: While adhering to evidence-based clinical guidelines improves patient outcomes and reduces costs, experienced clinicians know that not every patient benefits from "following the guidelines" and may fare better with a more customized approach.