Pioneers in Cardiothoracic Surgery: Dr. René Favaloro
Dr. René Gerónimo Favaloro was an Argentine cardiac surgeon who pioneered coronary artery bypass surgery while at the Cleveland Clinic. He was born and raised in La Plata, capital of the province of Buenos Aires, Argentina to carpenter Juan B. Favaloro and Ida Y. Raffaelli, a dressmaker, both immigrants from Sicily, Italy.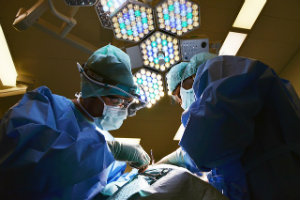 Soon after completing his undergraduate degree in 1941, Favaloro was inducted into the Argentine army where he served for five years. In 1946, he left the service and continued his medical studies at La Universidad Nacional de La Plata, graduating in 1949. He would spend the next 12 years in a small farming community, La Pampa, as a rural physician. There, he educated patients about preventive medicine, established the first "mobile" blood bank in this area, and built his own operating room, where he trained general and surgical nurses. He later wrote about this period of his life in his book Memoirs of a Country Doctor.
While practicing medicine in La Plata, Favaloro was increasingly drawn to new developments taking place in the field of cardiovascular and thoracic surgery. He was advised by his former mentor, professor Jose Maria Mainetti of La Plata University, to pursue his passion and take advantage of the opportunity of studying at the Cleveland Clinic in Ohio. With few resources, rudimentary English, and many reservations, Favaloro went to Cleveland where he first worked as a resident and later as a member of the surgical team under Drs. Delos Cosgrove and Mason Sones.
While in Cleveland, Favaloro spent many hours in the Mason Sones laboratory reviewing coronary angiograms and studying coronary arteries in relation to cardiac muscle. He came up with an idea of using the saphenous vein as a bypass conduit for coronary artery surgery. The procedure radically changed the treatment of coronary disease and gave hope to many coronary heart patients. Standardization of Favaloro's coronary artery bypass technique was a medical milestone and cemented his status as a medical pioneer. In 1970 Favaloro published one of his best-known volumes, Surgical Treatment of Coronary Arteriosclerosis.
Favaloro returned to Argentina in 1971 with the dream of developing a center of excellence similar to the Cleveland Clinic that combined medical attention, research and education. In 1975, along with others, he founded the Fundación Favaloro where more than 450 residents from all over Argentina and the Americas were trained. Favaloro continued to raise the standard of his specialty for the benefit of patients through innumerable courses, seminars and conferences organized by the Fundación, among them the distinguished "Cardiology for the Consultant" (Cardiología para el Consultante) held every two years.
Favaloro emphasized disease prevention and promoting basic rules of hygiene to reduce mortality. With that objective, the Fundación Favaloro researches illness detection and prevention programs. The Favaloro Foundation is also one of the largest institutions dedicated to cardiology in the Americas.
By 2000, the Fundación Favaloro was deep in debt. Favaloro's efforts at getting help from the government to bail out his foundation from the financial crisis fell on deaf ears. Driven to desperation by the debts of the Favaloro Foundation, and disillusioned by the corruption of Argentina's healthcare system, Favaloro committed suicide on July 29, 2000.
In the 2000 issue of the Texas Heart Journal, Dr. Denton Cooley remembers his friend, "As a surgeon, Dr. Favaloro will be remembered for his ingenuity and imagination; but as a man he will be remembered for his compassion and selflessness. A well-read student of Latin American history, Favaloro lived what he learned and never forgot the importance of his roots. … and the people of Argentina, who have lost a fervent patriot, a talented surgeon, and a compassionate hero."
Dr. Favaloro's rank among the most important pioneers in cardiothoracic surgery remains his enduring legacy to his Argentinian homeland and to humanity.
Reference: Cooley, DA, In Memoriam: Tribute to René Favaloro, Pioneer of Coronary Bypass," Tex Heart Inst J. 2000; 27(3): 231–232.
Photo Credit: Dr Rene Favaloro. (2014, December 7). Wikimedia Commons, the free media repository.
Retrieved February 15, 2017 from https://commons.wikimedia.org/wiki/File:Rene_Favaloro.JPG.