How to Prepare for a Locum Tenens Assignment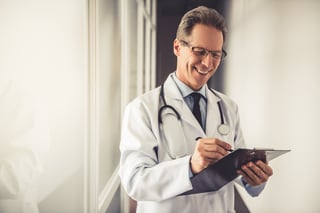 Working locum tenens can have several benefits for you regardless of your specialty. In fact, according to NALTO, the National Association for Locum Tenens Organizations, locum tenens is one of the fastest growing career paths for physicians today, and for good reason. Practicing locum tenens can help prevent burnout and can be less stressful than permanent positions. Not only that, it can provide more flexibility for family or personal needs.
You've done your research and decided this career path is right for you, and you've received your first assignment. But preparing for your first day isn't the same as beginning a permanent position. Here's how to make sure your new locum tenens assignment is a success.
How to Prepare for a Locum Tenens Assignment: 4 Tips
Be aware of travel time and needs: While your airfare or gas will likely be paid for by the locum tenens organization you choose, your time will not. Make sure you know your start day if you're driving so you can arrive in advance. In addition, be sure to record any tolls you go through so you can be reimbursed accordingly.
Once you get to your facility, will you need a parking permit or any other information needed to park or enter the building? If you have any questions about your firm's reimbursement process or any special housing needs, be sure to discuss this with your contact before you begin your first day.
Keep up with your health and wellness away from home: This is especially important if you've decided to practice locum tenens for wellness. Do you have a plan to focus on your health and wellness away from home? For example, do you know what and where you will eat? If you run in the mornings, where will you run? Or, if you don't have a wellness plan, the change of scenery of a locum tenens assignment could be just what you need to begin one.
Know before you go: Does your new facility use EHRs? If so, ask your contact about the system so you can prepare as much as possible before you start your first day. Also be aware of who you should report to once you arrive. And you might also want to ask about the process for completing any HR paperwork — like timesheets — if you should bring your own prescription pads or any other important processes that would be helpful to know before you begin.
Don't forget to ask questions: While you'll likely have an orientation period, this time will probably not answer all of your questions. Be prepared to ask questions like:
Who should I speak to if I have additional questions?
Is there a specific time I'm expected to take a lunch break?
How much time should I allot for each patient?
Are there specific coding or lab procedures I should use?
Whether you're a seasoned locum tenens practitioner or embarking on your first assignment, the tips above can make sure your first day is smooth and your questions are answered.
Do you have tips for preparing for a new locum tenens assignment? Share them with us below.