Profile of Excellence: Dr. Hartzell V. Schaff
Stuart W. Harrington Professor of Surgery, Mayo Clinic, Rochester, MN 93rd AATS President (2012-2013)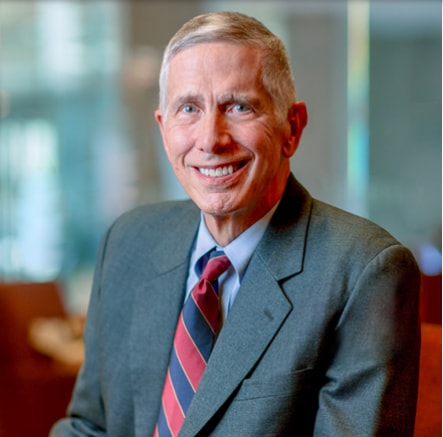 Hartzell Vernon Schaff, MD was born in Holdenville, a small rural town in southeast Oklahoma, to a stern general surgeon father Hartzell V. Schaff, Sr. and his wife Ruth. A student athlete and scholar, Hartzell went to the University of Oklahoma for his undergraduate studies and then stayed there for medical school where he was valedictorian of his class. Dr. Schaff then went east to the prestigious Johns Hopkins Hospital for his surgical training. There he developed a reputation for being
quiet, hard working, dedicated and excellent both academically and clinically. While at Johns Hopkins, he researched myocardial protection and coauthored with Dr. Timothy Gardner articles on myocardial ischemia-reperfusion and postoperative autotransfusion.

Once his training was completed in 1980, Dr. Schaff was recruited by the Mayo Clinic in Rochester, MN where he rose to be chief who was reputed to be fair and data-driven. As a leader he promoted the priorities of the division over himself and also sought to advance the careers of young collaborating surgeons. He advocated for the creation of an independent department of cardiovascular surgery which came into being.
Considered an academic dynamo by his peers, Dr. Schaff has written or coauthored approximately 800 scientific articles, 400 abstracts, and 100 textbook chapters on nearly every topic in adult cardiovascular surgery. He has served on the editorial boards of 11 journals including Circulation, the Journal of Thoracic and Cardiovascular Surgery, and Journal of the American College of Cardiology.
Fastidious, clear thinking and skilled, Dr. Schaff considers no detail of a patient's case to be too minor. His constant engagement in the care of his patients earned him the respect and admiration of surgical and nonsurgical colleagues alike. "How does Hartzell do this?" is commonly asked at the Mayo. Peers describe him as an "exceedingly gifted surgeon," and a "pure genius intuitive surgeon." When his advice is sought about a complex case, colleague J.A. Dearani, MD said that Dr. Schaff offers precisely what one needs to know and alerts one to the potential pitfalls. "It's always invaluable and can't be read in a book."
Reference:
In the Words of the Presidents Edited by Marc R. Moon MD, American Association of Thoracic Surgeons 2017, Beverly, MA www.aats.org
Spratt JR, Shumway, SJ, "Historical Perspectives of the American Association for Thoracic Surgery: Hartzell V. Schaff, MD, Journal of Thoracic and Cardiovascular Surgery 2017; 54(1): 1–6.