Profile of Excellence: Dr. James L. Cox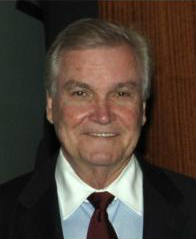 James L. Cox was born in 1942 in Fair Oaks, Arkansas, into a family of rice farmers. A baseball scholarship at the University of Mississippi (Ole Miss) provided his first pathway to higher education. Upon graduation he returned to his parents' farm. Dr. Cox recalls driving the family's truck one day laying down gravel when he went back to the house for lunch, his mother greeted him with a letter saying that he had been accepted at the University of Tennessee Medical School. Then his father came out to say that a scout from the Los Angeles Dodgers had stopped by to make a final offer. Knowing from the time he was 16 that he wanted to become a doctor, he accepted the first offer.
After he received his medical degree from Tennessee, he began his surgical residency at Duke University in 1967 only to be interrupted by a stint with the U.S. Army Medical Corps from 1970 to 1972. He returned to Duke to finish his residency and surgical training under the tutelage of Dr. David Sabiston Jr., whom Cox credits with creating an extraordinary learning milieu with the highest standards.
Cox is best known for development of the "maze" or "Cox maze" procedure, an open-heart surgical procedure that eliminates atrial fibrillation. However, he remembers being even more excited by the success of an operation he and his colleagues at Duke developed to treat AV node reentry that caused severe supraventricular tachycardia — especially in young women. "Maybe because it was the first thing we did that really made a huge impact," said Cox in a 2011 interview for "In the Words of the Presidents."
The Duke group went on to develop surgical solutions for a host of other heart arrhythmias. Then it was time to tackle atrial fibrillation. By that time, Cox was at Washington University in St. Louis as Professor and Chief of Cardiothoracic Surgery. He and his associates determined that the only way to interrupt the atrial circuits was to create a series of incisions arranged in a maze-like pattern on the atria. After studying different patterns in the lab for a long time to ensure the safety and effectiveness of the procedure, they performed their first human Cox maze operation in September 1987 at Barnes Hospital and it was a success. It was the first cure for atrial fibrillation.
In 1997, Cox moved to Georgetown University to become chairman of the department of cardiothoracic surgery. Shortly afterward he was forced by knee problems to give up surgery and he retired in 2000. In 2005, Cox became Emeritus Evarts A. Graham Professor of Surgery at Washington University School of Medicine and Barnes-Jewish Hospital.