Technologies that Could Save Your Hospital Money and Improve Patient Outcomes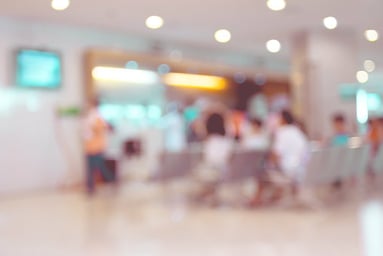 In 2014, nearly $3 trillion was spent on healthcare. Of that, it is estimated $765 billion was lost to inefficiencies, errors, redundancy, overutilization, and unnecessary variation in clinical practices.
Looking at the above numbers, it is no wonder cost savings is one of the biggest challenges in healthcare. You have to figure out how and where to save money without negatively affecting the experience of patients or outcomes. While it might seem like an expensive luxury, the right medical technologies can provide better care for more patients at lower costs.
In this post, we will examine two growing technologies that can help you save your hospital money and improve patient outcomes.
Patient Data
While not a specific technology, the amount of patient data available to healthcare systems is rapidly on the rise thanks to EHRs and other electronic patient-monitoring technologies. With the increase in data comes the hurdle of what to do with all of it, and according to the National Quality Forum, many hospitals struggle with how to apply this data toward improving processes. A possible solution? A chief data officer. Seattle Children's Hospital, for example, has been able to take advantage of data-informed decision-making with the help of a chief data officer. By using data analytics, the hospital has been able to prevent infections in the ICU and improve survival rates for patients on ventilators.
Not only that, having a centralized location for all your data can provide additional insights into staffing.
"Once data is aligned and in one location, you'll have a wider view of your organization's financials and be able to confidently make decisions regarding budgets, costs, personnel and care practices."
A single data infrastructure not only benefits administrators, but it also offers considerable advantages to staff. For example, misaligned data might tell you that the ICU nursing department is overstaffed, which will likely result in layoffs. But aligned data might reveal that while the ICU nursing department is overstaffed, the pediatric nursing department is understaffed. This way, you can properly reallocate personnel rather than make sweeping cuts," reports Becker's Hospital Review.
Intraoperative Flow Measurement
Blood flow is life's quintessential vital sign. When blood flow stops, life stops. Though technology to accurately measure blood flow intraoperatively has been available since the mid-20th century, it is still not widely used. In place of flow measurement technology, surgeons often employ other tactics — feeling for a pulse with their fingers or using Doppler technology — to attempt to measure flow. Intraoperative flow measurement technology uses transit-time ultrasound technology to provide the surgeon with quantitative data allowing him or her to correct a problem before a patient leaves the OR. Having flow measurement technology in use not only allows for better patient outcomes by reducing the rate of return surgeries, it saves the surgeon time and can help reduce the hospital's readmission rate.
Medical technologies have the ability to streamline operations while improving the patient experience and hospital results. Selecting a technology that is right for your hospital and its patients is not just a financial commitment, it is a smart investment in the future of your facility.