The Heart of Youth
"Tell me and I will forget. Show me and I may remember. Involve me, and I will understand."

That quote is a piece of Native American wisdom, though its exact source has been lost to history. Dr. Gretel Monreal and Dr. Steven Koenig understand this statement better than most, and they are using it to reshape the future of cardiac health in their state.

Drs Monreal and Koenig are working to change a cultural paradigm at a grassroots level. They play the long game, investing their time in the most effective demographic for social change—our youth. Or in their case, Kentucky's youth. With the encouragement and support of the University of Louisville, Drs Monreal and Koenig have created Heartwheels! STEM Mobile Outreach, a novel educational initiative designed to bring cardiovascular sciences, cardiac health, and awareness education to the area's children, including rural and underserved communities.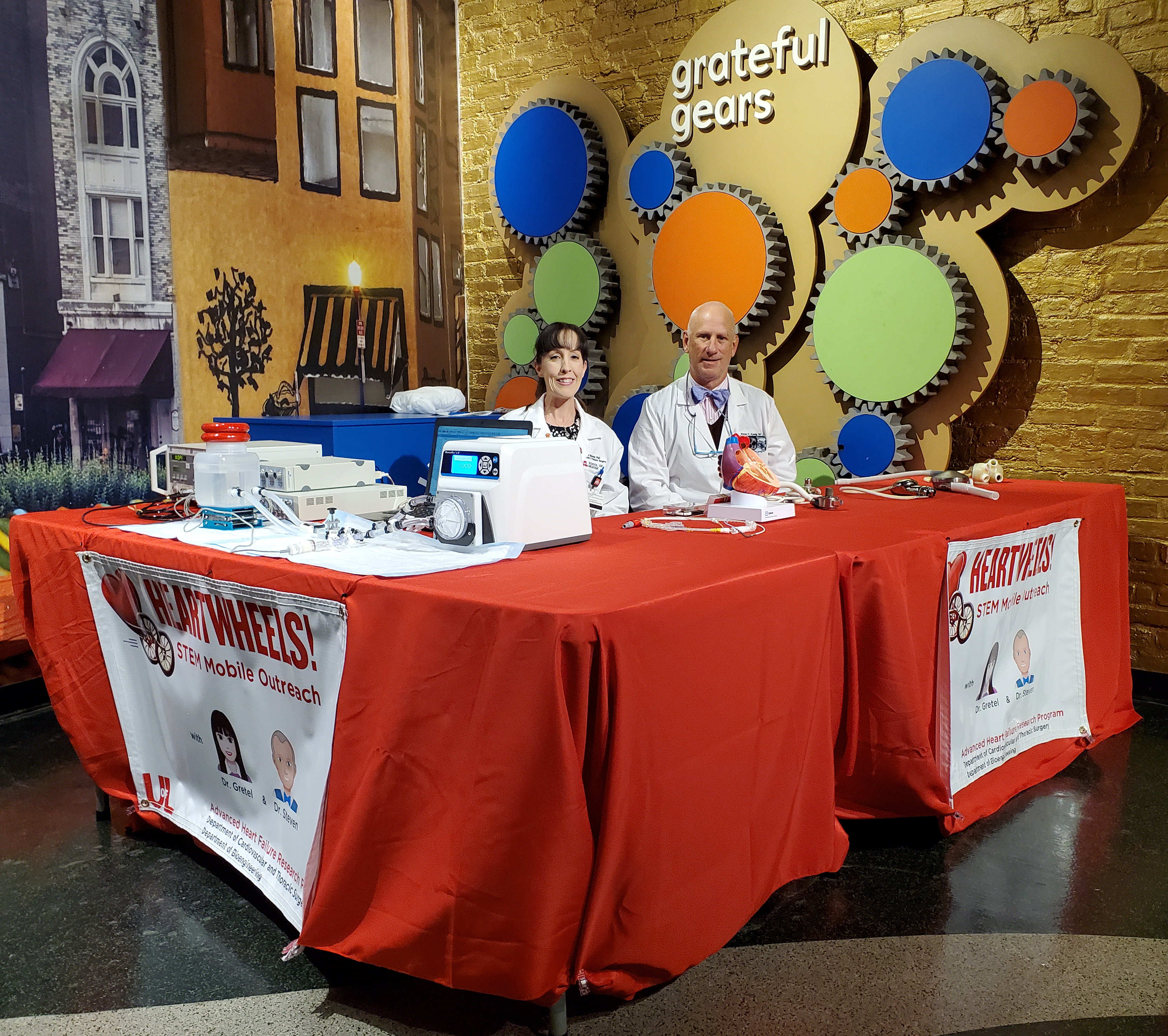 That alone would be a laudable achievement, but in reality, they are driven by a loftier goal. However, before we can discuss the future, we need to take a look at the recent past.

Heartwheels! isn't a fulltime job, but it grew out of one. Drs Monreal and Koenig are faculty who have extensive experience and expertise in preclinical cardiovascular device development and testing. Of the many devices that have come through their lab, they've helped advance 15 into clinical use, and a number of others into further preclinical development. Their Advanced Heart Failure Research program has received more than 55 million dollars in grants and contracts to help develop devices and partnership with industry, including a recent 6 million dollar grant to develop a blood pump for neonates and infants.

Additionally… (Spoiler alert: shameless product plug ahead.) Not only are they great at what they do, they use our products to assist their greatness. Drs Monreal and Koenig use Transonic flowprobes in their static and dynamic mock loops and acute and chronic large animal models to categorize and quantify the hydraulic efficiency, biocompatibility, hemodynamic efficacy, reliability, and safety of blood pumps and other mechanical circulatory support devices. They have 72 of our flow probes and 35 flow modules in their lab(!)

But the probes aren't just for Drs Monreal and Koenig's research use. For years, they have opened their lab to the local schoolkids for field trips and educational days. Highschool, gradeschool, orphanages: kids of all ages and levels of economic advantage get a chance to be "a scientist for a day." Drs Monreal and Koenig share real pig hearts for the kids to handle and dissect. They set up "plastic patients" (mock circulatory flow loops) on which the kids can learn about the cardiovascular system in general, and particularly, how to care for their own healthy body. Students get to interact with and learn about cardiovascular devices and how Drs. Koenig and Monreal test them in their lab. Transonic's technology plays a central role in this opportunity. Drs Monreal and Koenig show the kids how our probes are used, and depending on the kids' ages, they may also explain the probes' basic functional principles. They let kids measure flow through the mock flow loop models and then demonstrate physiology—i.e. they have the kids kink the tubing (increase resistance), raise the reservoir (increase preload), and/or adjust pump speed (rpm), and then let the kids remeasure to see how these various changes affect flow rates.

The program operated successfully this way for years, then COVID shut down the world. Drs Koenig and Monreal were not deterred. If the kids couldn't come to their lab, then they would take the education to the kids. So Heartwheels! STEM Mobile Outreach was born.

However, this description only scratches the surface of Heartwheels! value. For Drs Monreal and Koenig, this is far more than a field trip, or even a healthy-living learning experience. They see Heartwheels! as an opportunity to broaden a child's future. Over the Nov 18-19 weekend, Heartwheels! held a hands-on interactive STEM outreach event at the Kentucky Science Center (Louisville, KY) with an estimated 2000 students and families participating. The writer of this blog is from rural, coalfield Appalachia, and can attest to the artificial caps that such cultures can unintentionally place on the potential of their youth. "Neither of us were straight-A students," Dr Monreal said, "But here we are, both of us with PhD's, helping to move lifesaving devices into clinical use. That's what we're showing the kids, they can achieve anything they want. It's not about perfect grades. It's about how hard you're willing to work to get what you want."

And so they follow native American wisdom. They involve the kids. "At first," Dr Monreal said, "They're afraid to touch the pig heart, but by the time they're ready to go, they're trying to throw it at their friends." She and Dr. Koenig teach the kids how the heart works, ask and answer every question that encourages the kids to think, to challenge themselves—and most importantly, to realize that this wonderful field of science is as open and accessible to them as it is to anyone else.

Dr Monreal spoke about the moment that it all falls together. "When you see a child, who was raised in the coal fields and believes they're locked into that path go from 'My dad was a coalminer, so I guess I am too,' to 'Maybe I can be the person who cures the cancer that took him away.'"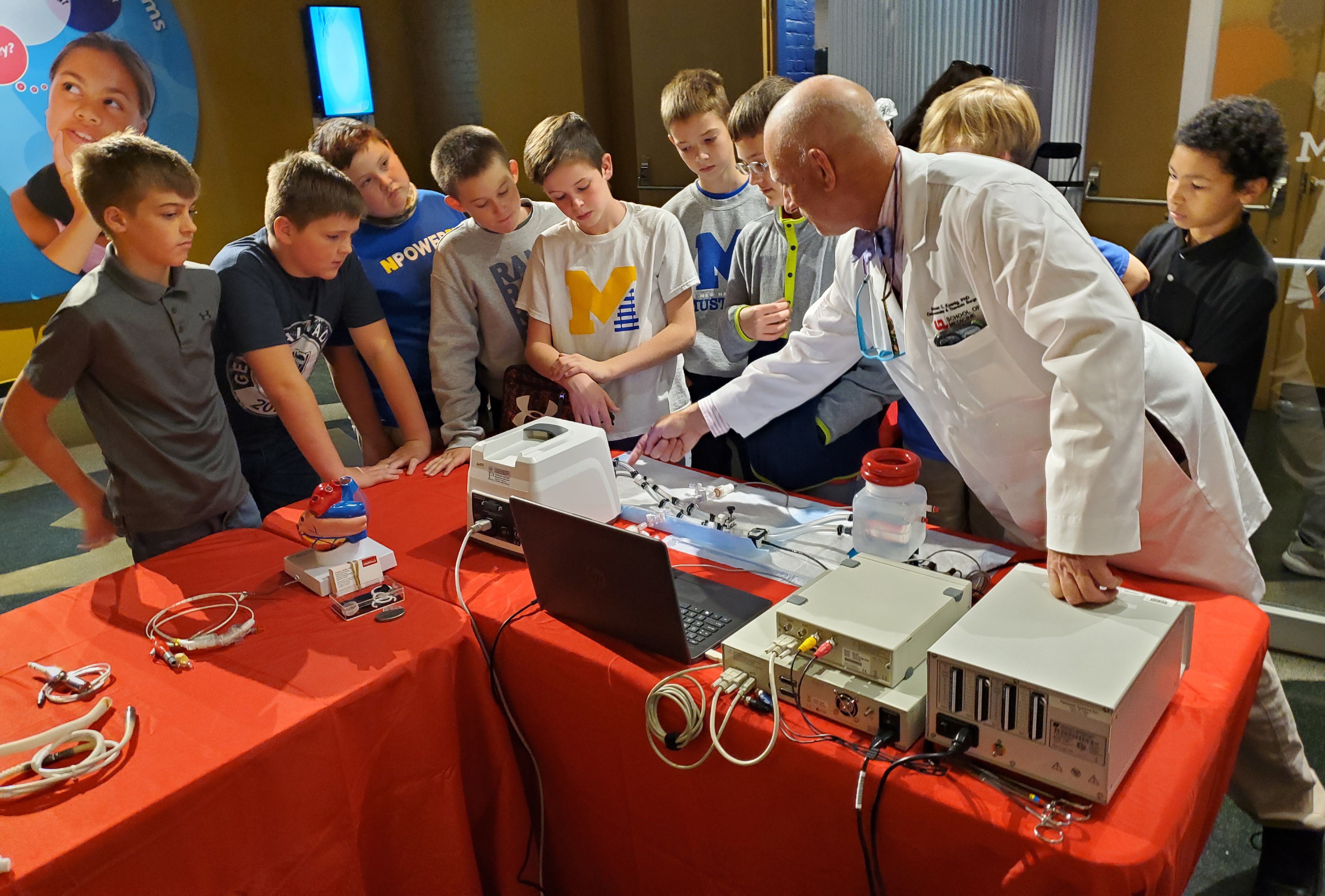 When either Dr. Monreal or Dr Koenig speak about the true value of Heartwheels! STEM Mobile Outreach, their countenance lifts, as it should. They are dedicated to improving their corner of the science world. And what better way to reset the future than to unlock the young minds that will shape it?

Transonic is proud to be a part of Heartwheels!, and even more proud to have our tech in the hands of the people who run it. If you work in sales or distribution at Transonic, then consider that the quality of a product is reflected by the quality of the people who use it, and the quality of the work they do with it. As such, Heartwheels! is a testimony not only to the vision of Drs Monreal and Koenig, but to the value of Transonic's products (https://www.transonic.com/cardiothoracic-surgery). Congratulations to Drs Koenig and Monreal. Thanks to such people, we can all eagerly await the future of cardiac health.