The Value of Management Training for Physicians
When physicians graduate medical school, they are highly skilled in handling intricate clinical scenarios and providing patient care. But what they are often not taught are the management skills, especially those focused on communication, collaboration and leadership skills that can help them carve out career paths as leaders or to run their own businesses.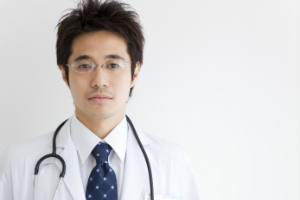 To develop these skills, many organizations have embraced dyad models— an approach where senior physicians are paired with business executives to run a unit or region. While designed to prepare doctors for leadership roles, this technique doesn't dig deep enough into the business operations to get them fully ready for that next step.
Effective leadership training requires a more organized approach. Leadership and management topics should be a core part of the medical school curriculum, with continued education opportunities available in the workplace.
While this has always been beneficial to physicians, the need for greater management training is clearer than ever before.
Why Physicians Need More Management Training
Greater Collaboration
Chronic diseases have become more prominent over the years. In fact, nearly half of the adults in the U.S. suffer from one or more of these diseases.
To ensure optimal outcomes in these cases, physicians are called upon to collaborate with other providers. Doing so effectively requires strong interpersonal skills as well as emotional intelligence — both important qualities of a good leader.
Importance of Patient Satisfaction
The Medicare Access and CHIP Reauthorization Act (MACRA) has shifted fee-for-service healthcare to payments based on performance and patient outcomes. With this shift has come a greater emphasis on patient satisfaction.
As patients go through changes, physician leaders need to know how to help them cope. They have to understand how to connect with patients' emotions as well as have a firm grasp on family dynamics so they can interact with them appropriately.
Digital Communications
Digital technology has reshaped the way that health care systems operate. From electronic health records to email communications, more conversations between physicians and patients are occurring in the digital space.
As these technologies emerge, physicians are expected to know how to properly leverage them. Part of this includes leadership training on how to produce and use data analytics to improve operational efficiencies in the long-term.
Making Management Training a Priority
"Work smarter, not harder" is a phrase we hear quite often in various industries. For physicians to put this into practice, they need to be taught the leadership skills and have access to leadership training that fuels this potential. It's these same skills that will give doctors the foundation for a long and successful career.