Top Cardiothoracic Surgeons of 2021 and Trends to Watch
On Sept. 9, 1896, Ludwig Rehn successfully closed a heart stab wound with direct suture. This event is widely believed to be the birth of cardiac surgery.
Then, in the mid-1950s, cardiothoracic surgery and the birth of open-heart surgery occurred. Since then, advancements have been made in surgical techniques, knowledge and devices to assist surgeons and patients.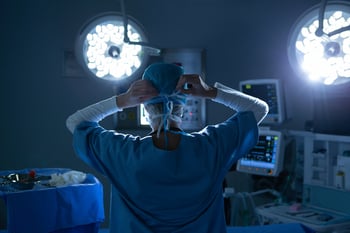 Patients are now living longer and having better outcomes thanks to innovations in technology and cardiothoracic surgeons.
But by 2035, the average caseload for cardiothoracic surgeons has the potential to increase by 121%. While that means there will be demand, experts also speculate there will be a shortage of cardiothoracic surgeons.
In this report, we take a look at some of the top cardiothoracic surgeons in the field this year. We also take a look at how you can stay up to date with everything happening in the field.
For example, some may find it difficult to balance a busy work life with keeping abreast of the latest advancements. The NIH PubMed® database is a key location to keep on top of the newest publications that are coming out. In addition to regularly checking the PubMed, it might be helpful to head over to Twitter.
While it might seem Twitter is only used for current events commentary, the social network can be particularly useful for cardiothoracic surgeons sharing the latest research, news and even live happenings at conferences and industry events.
In fact, a study about the use of Twitter at the Academic Surgical Congress found:
"Using Twitter to maximize the dissemination of scientific surgical research and evidence-based practices and guidelines is highly beneficial to all medical professionals, particularly surgeon scientists, leading to not only improving their scientific knowledge and research skills but also ultimately translating into improved patient care."
Our report hightlights for you six leading cardiothoracic Twitter accounts to consider following. We also take a look at the tools that may help improve outcomes.
See which surgeons are on this year's list and learn more about the trends and technologies to keep an eye on. Get your free copy.