Ventricular Assist Devices Extend Heart Failure Patients' Lives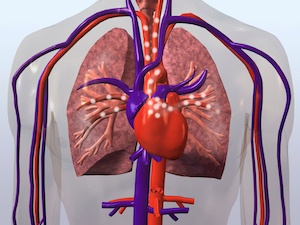 An estimated 5.7 million Americans experience heart failure. Of these, nearly 1 million have end-stage heart failure and are no longer responsive to maximal medical therapy.
The ultimate goal for these patients is to receive a heart transplant. But, only 2 to 4 percent will receive a new heart. Many will die waiting for a transplant. In the interim, many of these patients can now depend on a variety of mechanical circulatory support devices to augment, replace or restore the function of the body's most essential pump, the heart.
The evolution of ventricular assist devices (VADs) over the past several decades has led to them becoming a promising treatment for end-stage heart failure patients. Some patients with progressive, non-reversible, chronic heart failure are placed on a VAD as a bridge to heart transplant. Others have VADs implanted as a "destination therapy" for the remainder of their lives.
A number of clinically available, long-term implantable continuous flow rotary VAD blood pumps are summarized in the following table from Shekar et al.1