What Hospital Leaders Should Know About Yelp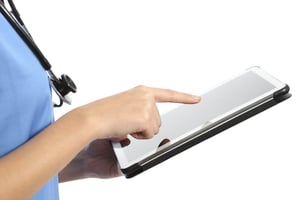 If you have ever stayed at a hotel or gone out to a restaurant, chances are you have consulted online review site Yelp. But these days, the review site is being used for far more than where to find the tastiest tacos or most luxurious getaway—and it could affect your hospital.
In addition to restaurants and hotels, Yelp collects patients reviews on hospitals, and researchers at University of Pennsylvania have found that these reviews offer a more comprehensive picture of a medical facility than the gold standard of the Hospital Consumer Assessment of Healthcare Providers and Systems Survey (HCAHPS), and are more easily accessible to consumers than the HCAHPS information.
More than ever, potential patients are heading online to get health information; researchers found that while many consumers consult health-related reviews written by their peers, only 6 percent have heard of the website where the HCAHPS information is available to the public. And, perhaps most importantly, HCAHPS surveys are only given to those patients admitted to the hospital. Patients simply visiting the hospital can provide reviews and information via Yelp.
According to the Washington Post, the researchers found: "The Yelp reviews had information about 12 additional categories that weren't addressed in the government survey. Those include the cost of the hospital visit, insurance and billing, ancillary testing, facilities, amenities, scheduling, compassion of staff, family member care, quality of nursing, quality of staff, quality of technical aspects of care, and specific type of medical care." Hospitals using Yelp can gain an incredible amount of data from patient feedback. Here are 3 important things hospital leaders should know about Yelp.
Using Yelp to Your Hospital's Advantage
Mine the data: Because they capture sentiments on a variety of experiences, Yelp reviews can be a valuable tool for hospital administrators. These reviews can provide a truly comprehensive view of the patient experience, collecting everything from interactions with the parking attendant to navigating the hospital to the bedside manner of staff.
The authors of the study say Yelp reviews are often a "missed opportunity for actionable feedback and to identify more robust measures," according to Modern Healthcare.
While the comments and reviews your hospital receives can shed light on patient experience, study authors point out that more comments make for a better analysis. For example, if something has been reviewed thousands of times and has a 4.5 star rating, that is a good indicator of quality. But if something has only been reviewed 20 times, its quality should be taken with a grain of salt, especially when it's something as important as medical care, study authors suggest.
Claim your listing: If you haven't done so yet, claim your hospital's listing. Once your listing is claimed, you have the ability to respond to reviews and comments either publicly or privately. Regardless of the route you choose to respond, Yelp staff recommends doing so in a timely and diplomatic manner. Sometimes a person will change his or her review based on the response they receive, Yelp staff notes.
Adding content like photos or specialities rounds out your profile and makes it easier for people to find your facility.
Communicate feedback to staff: Patient feedback is only valuable when it is disseminated to the proper people. Make sure the staff member who is monitoring your facility's account can also share feedback with staff in a timely manner.
While the HCAHPS survey may be the gold standard for hospital evaluation and ratings, your facility can take advantage of the additional feedback provided through online channels to improve patient experience and attract more patients.