What to Know About CMS' Hospital Payments Final Rule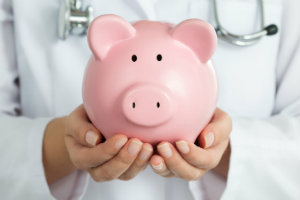 Since October, growth in rural physician practices owned by hospitals has increased by 102 percent, and the number of urban physician practices owned by hospitals increased by 77 percent.
The Centers for Medicare & Medicaid Services (CMS) wants to slow the trend of hospitals purchasing physician practices and highlight the broader health care reform changes that were adopted by President Obama and Congress.
In early November, CMS released its finalized updated payment rates and policy changes for the 2017 Hospital Outpatient Prospective Payment System (OPPS) and Ambulatory Surgical Center (ASC) Payment System.
Here is what hospital leaders should know about CMS's hospital payments final rule:
Payment updates: In an attempt to slow the trend of hospitals buying physician practices, the new rule will pay physicians the same rates for services that are provided at certain hospital-owned facilities. Previously, providers were paid more for services provided in hospital outpatient departments than those in a physician's office. Additionally, OPPS rates will increase by 1.65 percent in 2017.
EHR meaningful use period cut: There will be a continuous 90 day EHR reporting period that can be executed anytime between Jan. 1 through Dec. 31st. This reporting period is intended to offer greater flexibility in the meaningful use of EHRs. According to Medscape, the shortened reporting period will benefit hospitals because "most physicians will be subject to the Merit-Based Incentive Payment System (MIPS) next year and will no longer have to meet the meaningful use requirements."
Outpatient payments change: Under the new rule, hospital off-campus facilities will not be paid the same as hospital-based outpatient departments if they started billing Medicare after Nov. 2, 2015.
Though hospitals are still responsible for maintaining and staffing off-campus facilities, this change will make it harder for hospital systems to recoup operational or capital costs for them, reports Modern Healthcare.
Hospital groups and Congress concerns were that the rule wouldn't protect those facilities that had to relocate due to damage from natural disasters, lease expirations or shrinking populations. The final rule will allow exceptions for extraordinary circumstances, but CMS notes they will be rare. The agency will also be grandfathering in some facilities that had to relocate due to natural disasters.
Dedicated emergency departments will be eligible: Services provided by dedicated emergency departments — regardless of if they're emergency or non-emergency services — will be eligible for OPPS payment.