What to Know About Medicare Payments in 2021
A proposed rule from the Centers for Medicare and Medicaid Service (CMS) would set the 2021 payment rates for physicians in addition to changes to the Merit-based Incentive Payment System.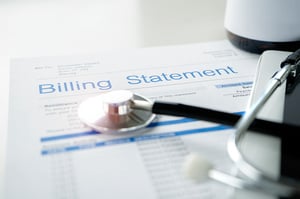 The COVID-19 pandemic has negatively impacted Medicare's financial outlook. The Congressional Budget Office estimates that Medicare's Hospital Insurance Trust Fund will have insufficient funds to cover costs by 2024.
According to the American Medical Association, "CMS will implement a drastic 10.2% reduction in the Medicare conversion factor that will cause a significant redistribution of payment starting Jan. 1, 2021. CMS estimates that the impact on different medical specialties will range from a drop of 10% to an increase of 16% depending on the mix of services provided."
CMS notes that some specialties — like family medicine or endocrinology — will receive payment increases because the organization is focusing on investment in chronic disease management and primary care by increasing payment for evaluation and management (E/M) codes for chronic disease management.
Other specialties, however, like anesthesia, cardiac and thoracic surgery, interventional radiology will see a pay cut of 8%.
This decrease in the conversion factor has drawn complaints from physician groups, saying the drastic decrease is very troubling during a time when many practices are struggling to remain financially viable.
The American College of Emergency Physicians said the cuts would have "a devastating impact for the future of emergency medicine and could seriously impede patients' access to emergency care when they need it most."
The proposed rule will expand the use of telehealth services until the end of 2021 and aims to simplify coding for office visits, outpatient visits and evaluation and management. The performance threshold for MIPS would increase from 45 points to 50 points, and cost is increasing from 15% to 20%. It will also change coding, documentation and payment of E/M office visits.
Beginning in 2021, nephrologists will receive a boost in payments — especially for home hemodialysis.
The final rule will include an overall 6% increase in payments that will be provided for nephrologist-provided services, and there will be a 30% increase in reimbursement for home hemodialysis. According to the ASN, these new developments will complement the mandatory ESRD Treatment Choices (ETC) Model, which begins January 21, 2021.
The president of the American Medical Association states that if Congress fails to mitigate the cuts, the decrease in payments will exacerbate the financial problems across the country causing physicians and institutions to make cuts and close their doors in response to COVID-19. As a result, the association has asked Congress to prevent or postpone payment reductions.