What to Know About the Chief Medical Information Officer Role
As hospitals moved forward into the digital age and electronic record keeping in the mid-1990s, many organizations hired a Chief Medical Information Officer (CMIO). Today, the role of CMIO has evolved to become the liaison between medical personnel and healthcare organizations' IT departments.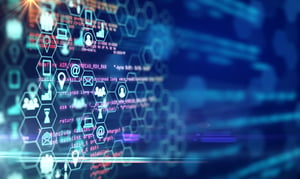 As hospitals and medical organizations continue their digital transformation, this position has become more essential than ever.

Here's everything you need to know about the CMIO.
What is the role of Chief Medical Information Officer?
The CMIO, also referred to as a medical informatics director or informatics officer, is an executive position that oversees the design, implementation and use of a healthcare organization's technology. This includes electronic health records (EHRs), clinical information systems, and an organization's approach to telehealth — which has become even more critical during the COVID-19 pandemic.
Many executives in this position hold an MD with a graduate certificate in health informatics. Often, the CMIO reports directly to either the CEO or CIO.
What are the duties of CMIO?
As the role has evolved over the past two decades, so have the positions' duties. In most cases, it depends on the specific needs of the organization.
In addition to overseeing the hospital's healthcare technology, the CMIO offers technical expertise with a clinical perspective. Some of the more common duties of today's CMIO are application, design and customization of information technology systems, application and design of medical recordkeeping software, and training of physicians and other healthcare professionals on various tools and technologies.
Informatics officers with significant expertise in data analytics may be in charge of reporting critical information, such as hospital research findings to other executives, scholarly institutions, governing agencies, and more.
The value CMIOs bring hospitals and healthcare organizations
In recent years, as healthcare facilities adopt and rely upon more sophisticated technology, hospital systems have an increased need for managing and analyzing large sets of data — specifically to improve efficiency and patient outcomes.

As experts in health data, chief medical information officers can predict trends, help set organizational goals, understand and control spending, improve patient wellness and care, and ensure hospitals operate much more efficiently than ever.
CMIOs also help the organization get a better handle on fraudulent behaviors and cybercrime — a problem that costs the industry billions each year, according to Revcycle Intelligence. Plus, with their combined experience in healthcare and information technology, CMIOs can use the clinical information systems to gain knowledge of billing errors, and even help physicians and clinic workers stay up to date on licensing.
Hospitals and healthcare organizations rely heavily on the CMIO to facilitate a better understanding of successful healthcare via informatics, across the organization. And, as we become even more dependent on technology, this role will only continue to evolve.