What You Need to Know About the MACRA Final Rule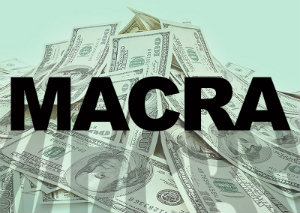 In mid-October, CMS released the Medicare Access and CHIP Reauthorization Act final rule. As a refresher, healthcare delivery is shifting from a fee-for-service model to a value-based model, which means physicians will be reimbursed differently.
The legislation will take effect January 1, 2017. Here's what you need to know about the MACRA final rule.
Support is Growing
In an open letter to Medicare clinicians, CMS Acting Administrator Andy Slavitt wrote that during its listen tour and open comment period, the organization received record levels of clinician engagement. And while the organization heard concerns, it also found that "there is near-universal support for moving toward a future focused on patient care that pays for what works, reduces clinician burden, and better supports and engages the medical community."
Very Few Changes will Begin in January
Though it's slated to begin in 2017, Slavitt noted physicians will notice a very gradual start to the program. Other than the 0.5 percent fee schedule update, nothing major will be happening. "If you already participate in an Advanced APM, your participation stays the same. If you aren't in an Advanced APM, but are interested, more options are becoming available. If you participate in the standard Medicare quality reporting and Electronic Health Records (EHR) incentive programs, you will find MIPS simpler. And, if you see Medicare patients, but have never participated in a Medicare quality program, there are paths to choose from to get started," Slavitt wrote.
You can "Pick Your Pace"
Reacting to the feedback it received from clinicians, CMS elected to allow groups to pick the pace at which they comply with the reporting requirements. This, combined with the reduction in the amount of measures that need to be reported on, could be that smaller practices could receive neutral or positive payment adjustments, reports HealthLeadersMedia.
In his letter, Slavitt added that CMS is taking more steps to aid smaller practices. These include: "Changing one of the qualifications for participation in Advanced APMs to be practice-based as an alternative to total cost-based, and conducting significant technical support and outreach to small practices using $20 million a year over the next five years, as well as through the Transforming Clinical Practice Initiative." As a result, Slavitt says, "small physicians will have the same level of participation as that of other practice sizes."
If you're ready to start collecting data, you can begin on January 1. If you're not ready, you can start anytime between January 1 and October 2, 2017. Regardless of the date you start, your data is due to CMS by March 31, 2018.
According to Becker's Hospital Review, with "pick your pace," you have the following options for participation in the final rule:
No participation and an automatic 4 percent negative payment adjustment.
Submission of a minimum amount of data—such as one quality measure—and a neutral payment adjustment.
Submission of 90 days of data for a potential small positive payment adjustment or a neutral adjustment.
Submission of a full year of data for the potential to earn a moderate positive payment adjustment.
Though the final rule has been released, CMS continues accepting comments. The comment period will be open for 60 days. To submit a comment, go here. The CMS will also continue its listening and learning sessions.