What's Happening with the Hospital Price Transparency Rule
Hospital price transparency is essential in helping Americans understand the cost of the medical services or items before they receive them. The hospital price transparency rule, which went into effect Jan. 1, 2021, requires each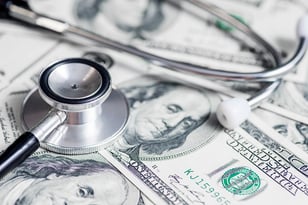 hospital operating in the U.S. to provide clear and accessible online pricing information regarding the items and services they provide.


According to the Centers for Medicare & Medicaid Services (CMS), this information must be provided to the consumer (patient) in one of two ways:
As a comprehensive machine-readable file with all available services and items
As a consumer-friendly display of shoppable items and services the hospital offers
The goal is to provide consumers with all the information they need to compare prices across hospitals that offer a specific item or service to find the most affordable option.

Unfortunately, according to recent studies, many hospitals aren't abiding by the rule.
Two Studies Find Majority of Hospitals Aren't Complying
Overseen by CMS, hospitals across the country were audited for their compliance with the hospital price transparency rule after it went into effect in January.

Results demonstrated evident non-compliance, with one report by JAMA showing 83 out of 100 hospitals failing to comply with at least one requirement. One-third reported specific negotiated rates with payers, and less than a third of those randomly surveyed hospitals reported discounted cash prices in machine-readable files.
Just over half (52 out of 100) of those hospitals surveyed were compliant with offering a tool for the 300 shoppable services. Of those hospitals, only 23 confirmed posting payer-specific negotiated rates in a machine-readable file.
High-revenue hospitals were even less compliant. Out of the 100 highest-grossing hospitals, 75 were non-compliant with at least one of the federal rule requirements. About 34 hospitals reported payer-specific negotiated rates, and 40 reported their discounted cash prices in a machine-readable file.

A total of 86 did offer a consumer-friendly price estimator tool, but of those, just 34 posted the payer-specific negotiated rates in a machine-readable file.

And a study by the American Journal of Managed Care (AJMC) showed only about 60% of hospitals were displaying cash prices, and just 5% displayed minimum negotiated charges on their website.
It's worth noting that the study was conducted in March, more than two months after the hospital price transparency rule's implementation. This was also during the COVID-19 pandemic and the start of the vaccination campaign. The study's effective dates were set in November 2019, before the pandemic.
Why it Matters
The hospital price transparency rule is in effect to protect consumers/patients and their insurers from overpaying for hospital services and items. Hospitals are federally mandated to display price data, including out-of-pocket patient expenses for 300 shoppable services (those that can be scheduled in advance) in a way that's consumer-friendly and allows for hospital comparisons. Non-compliance penalties are a maximum of $300 per day.
According to the JAMA study, the cost of disclosing rates is far more threatening to their bottom line than any imposed fines. While the report's authors believe compliance may increase over time, they also concur selective compliance will persist.
While the ruling was challenged by the American Hospital Association (AHA), according to Healthcare Finance, it still stands. AHA argued that the rates information disclosed does nothing to help the patient understand what they will ultimately pay for hospital services and items. The AHA also argued the rule actually accelerates anticompetitive behavior among health insurers and undermines attempts at value-based care.
When COVID-19 slows and becomes more controllable, hospitals and CMS may get back to fully implementing the hospital rates transparency rule. Stakeholders agree that a majority of healthcare systems are making, and will continue to make, a good faith effort to comply with the federal rule.