Why Measure Flow?
Blood flow ensures the delivery of oxygen and nutrients to cells for metabolism and removes metabolic waste. Without it, death is certain. The amount of flow is also key to determining many factors, such as the success of a surgical graft. Fortunately, modern medical science has developed a way to accurately measure this important vital sign.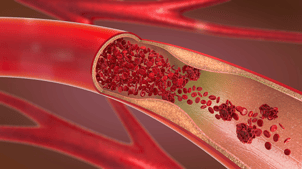 What is flow measurement and its benefits?
Merely having blood flow is not sufficient. Using transit-time ultrasound flow measurement during operations, dialysis, and respiratory therapy, medical staff can obtain precise, objective measurements of flow using modern technology. Accurate flow measurements assess the volume of flow, usually measured L/min or ml/min.
Medical decisions should be made according to scientific, quantifiable data whenever possible. By measuring flow, you are quantifying the blood flow, thereby gaining valuable information that would otherwise be unavailable through subjective measurements or qualitative images.
Why is flow measurement important during surgery?
The last place for guess work, even the most educated, guesses, is in the operating room. Many surgeons still assess the flow of blood passing through a graft by manual partial occlusion to detect pulse and blood flow, but this doesn't tell the whole story. For example, downstream occlusions can go undetected through this method. This is like measuring the dimensions for a house by counting the number of paces from one point to another and estimating the number of feet rather than using a standard form of measurement.
In the words of world-renowned physician Dr. Michael Mack, "Coronary artery bypass grafting (CABG) is the only major vascular procedure currently performed that does not routinely undergo an assessment of patency at the end of the procedure." With accurate data during the operation, surgeons have the chance to make any graft revisions before the patient leaves the table, thereby reducing embarrassing and unnecessary revisions months down the road.
Why use Transonic for flow measurement?
Surgeons who rely on precise, objective methods of measuring intraoperative flow to test the quality of their grafts can make a quantitative, rather than qualitative, assessment of graft patency and thereby decrease the likelihood of revisions after the patient has left the operating room.
Other methods, such as taking the patient's pulse or using Doppler technology, are subjective substitutes for detecting absolute volume flow. Pioneered by Transonic® President Cornelis Drost,
Transonic's technology precisely measures flow through transit-time ultrasound, allowing medical professionals to ensure greater success, whether their patients are on the operating table, dialysis, or assisted respiration.