3 Nephrology Business News Items You Should Know for May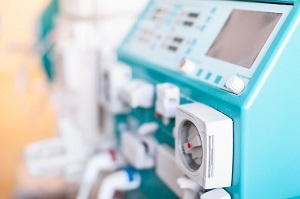 American Renal Associates (ARA), one of the largest dialysis service providers in the United States, priced its IPO at $22 per share. ARA operates its clinics through an exclusive physician partnership model, meaning the company partners with local nephrologists to develop, own and operate dialysis clinics.
The company anticipates expanding the amount of clinics and physician partners it works with, as well as expanding its existing clinics. It expects to see more potential strategic acquisitions.
Source: Seeking Alpha
Davita Healthcare Partners Acquires Mountain View Medical Group
Davita Heathcare Partners, a global provider of kidney care services, announced its intent to acquire Colorado-based independent physician group Mountain View Medical Group. The physician group provides a variety of services to more than 80,000 patients, and under the terms of the agreement, would join Davita's Healthcare Partners division. Financial terms of the deal were not disclosed.
Source: Nephrology News & Issues
Merger Creates Colorado's Largest Nephrology Practice
Denver Nephrologists and South Denver Nephrology Associates have merged to create Colorado Kidney Care, the state's largest nephrology services organization. The new company will feature 30 dialysis centers, 12 outpatient offices and has affiliations with 21 hospitals.
Source: Denver Business Journal