W.J. Kolff's First Artificial Kidney Faces Opposition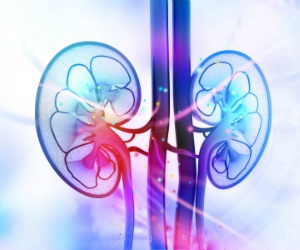 Seventy years ago, renal failure meant certain death. The toxins that the kidney normally cleanses from the blood would build up and poison a person until they would fall into a coma and die. Hemodialysis to cleanse the blood did not exist. The artificial kidney invented by W.J. Kolff in Nazi-occupied Netherlands was in its infancy.
In 1944, Kolff had surreptitiously had four of his artificial kidneys built. After the war he donated his artificial kidneys to several hospitals to spread news of his invention around the globe. One went to Hammersmith Hospital in London. Another was sent to a Polish hospital. A third was sent to Royal Victoria Hospital in Montreal and the fourth was given to Mount Sinai Hospital in New York.
Yet, back home in the Netherlands, resistance to Kolff's artificial kidney mounted. Devastated by the war, the Dutch were intent only on survival. There was no patience or time for Kolff's invention. Kolff's most influential critic was G. Borst, professor of medicine in Amsterdam, who was considered the highest ranking renal specialist in the country.
Borst had his own agenda and remedy for renal failure. He had published a landmark paper on the management of renal failure by restricting protein and electrolytes in the diet. He believed that a diet of excess calories would reduce urea production in healthy people so Borst recommended a diet of butter and sugar for patients with acute renal failure. If recovery occurred, more protein was allowed.
At a meeting of the Dutch Association of Pathologists in Utrecht, Borst openly mocked Kolff's invention and described his own disastrous experience with the apparatus. He sent a clear message: The Dutch medical establishment was not ready for Kolff's artificial kidney.
Fortunately, that was not the case in America. Kolff and his wife were invited by Dr. Isidore Snapper of Mount Sinai Hospital to tour prominent U.S. hospitals on the East Coast. Snapper, a brilliant, charismatic doctor who left his position as professor in Amsterdam in 1938 to come to the United States, was intent on promoting Kolff's artificial kidney. In 1948, the first successful dialysis in this country was performed at Mount Sinai.
Kolff never patented his invention. He left the drawings from his thesis behind at Harvard University, which allowed researchers there to use them as the basis for refining the apparatus. Later he gave a copy of his plans to George Thorn from Peter Bent Brigham Hospital (now Brigham and Women's Hospital) in Boston. Thorn further refined the design. Within decades, hemodialysis extended the lives of patients with end-stage renal disease.
Gleaned from Inventor for Life – The Story of W.L. Kolff Father of Artificial Organs. Herman Broers, B&Vmedia Publishers, Kampen, 2006.