Study: AV Graft Flow Measurements Important for Proactive Surveillance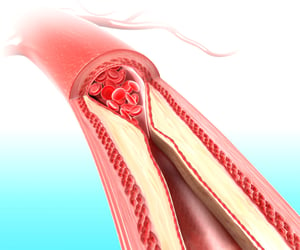 Indiana University clinicians studied 71 patients with PTFE grafts with venous pressure and flow measurements and evaluated the grafts after one year. They found the average initial graft flow was 900 mL/min, graft flows differed significantly between failed and patent grafts, and that venous pressures did not indicate access failure.
Of particular significance and interest was their finding that a single graft flow measurement was not useful in clinical decision-making. Investigators had tried to predict graft thrombosis for a 12-month period based on one access flow measurement at the onset of the study knowing that grafts without maintenance will generally clot within six to 12 months.
They concluded that taking an access flow measurement prior to this period of observation, without any ongoing access patency surveillance, will have little effect on the outcome of AV grafts. Trending AV graft flow measurement is important for proactive surveillance.
Reference: McDougal G, Agarwal R, "Clinical Performance Characteristics of Hemodialysis Graft Monitoring," Kidney International 2001; 60: 762-766. (Transonic Reference # HD199A)