Avenu Medical's Ellipsys® Vascular Access System Enters U.S. Market
After review by the by the Food and Drug Administration (FDA) through its De Novo premarket review pathway, California's Avenu Medical's Ellipsys® Vascular Access System received FDA's clearance to market for EndoAVF creation in June 2018. Approval was received after completing a pivotal clinical trial in the United States with one year patient follow-up.
The Ellipsys® Vascular Access System enables physicians to percutaneously access the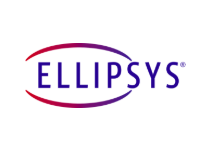 proximal radial artery in the forearm to create an AV fistula. Under high frequency ultrasound guidance, the Ellipsys System uses a novel outer access cannula, guidewire and vessel capture construct that creates a connection of the vein to the artery using an intravascular approach.
A select amount of low power thermal energy is used to cut the walls of the vessels and fuse the tissue, creating an in-vivo anastomosis without leaving any foreign material (including sutures) in the resulting AV fistula. The use of thermal energy has been successfully used in other vessel sealing applications with results equal to or better than traditional suturing methods.
The Ellipsys System transforms a commonly performed surgical procedure into a minimally invasive procedure of less than 30 minutes that requires only regional or local anesthesia. It leaves the vasculature around the AVF site undisturbed. As a result, Ellipsys significantly lowers the costs of creating an AV fistula while eliminating the need to create difficult surgical vessel anastomoses.
This groundbreaking, minimally invasive and cost effective method to create a percutaneous arteriovenous (AV) fistula for hemodialysis access in patients with End-Stage Renal Disease creates a another option for vascular access creation.
The Ellipsys System has previously received European CE Mark approval for the creation of an arteriovenous fistula in patients with chronic kidney disease requiring hemodialysis.
The Richmond Vascular Center announced it was the first facility in the country to utilize the Ellipsys System.
For more information visit: http://avenumedical.com/