California's Proposition 8 Would Regulate the Amount Outpatient Kidney Dialysis Clinics Could Charge for Dialysis Treatments
As Californians go to the polls on November 6th, they will have the opportunity to vote on Proposition 8, a measure that would cap the outpatient kidney dialysis clinics profits and provide incentives for higher staff levels and pay at their hundreds of California clinics.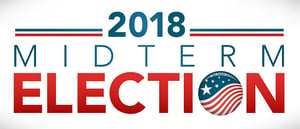 The Service Employees International Union, who is hoping to unionize dialysis workers, sponsored the measure in order to stem the earnings of dialysis providers such as DaVita and Fresenius who own and run a majority of dialysis clinics across the United States. Dialysis clinics can currently receive rich reimbursements from private insurance companies who, under the Affordable Care Act, can't exclude patients for preexisting conditions.
In 1972 Congress passed an amendment to Social Security that included a provision that allowed renal patients to enroll in Medicare at any age. Medicare currently pays dialysis providers about $260 per dialysis treatment or about $40,500 per year. With the passage of the Affordable Care Act in 2015 when private insurers could no longer could turn down dialysis patients for coverage, they reimburse a dialysis clinic from $2,000 to $4,500 per session of dialysis. At $2,000 per session, three sessions per week or $6,000, dialysis reimbursement could reach $ 312,000 per year for one patient.
A YES vote on Proposition 8 would mean that dialysis clinics would have their revenues limited by a formula and could be required to pay rebates to certain parties (primarily health insurance companies) that pay for dialysis treatment. Supporters of voting YES, who include the California Democratic Party, veterans, healthcare advocates and religious leaders, claim they support investment in quality patient care and want to stop the overcharging that they claim drives up costs for Californians.
A NO vote on the measure would mean that kidney dialysis clinics would not have their revenues limited by a formula and would not be required to pay rebates to health insurance companies. The proposition is opposed by nurses, doctors, patients, the American Nurses Association\California, California Medical Association, American College of Emergency Physicians of CA who claim that it would result in the closure of many dialysis clinics in California, thus dangerously reducing access to care to vulnerable dialysis patients, while increasing the costs for California taxpayers. Not surprisingly, the dialysis industry has contributed more than $99 million to the No campaign, with DaVita putting up about $61.5 million, and Fresenius, about $27.7 million, according to the California Secretary of State.
References:
http://voterguide.sos.ca.gov/propositions/8/
http://www.latimes.com/business/hiltzik/la-fi-hiltzik-dialysis-obamacare-20181012-story.html